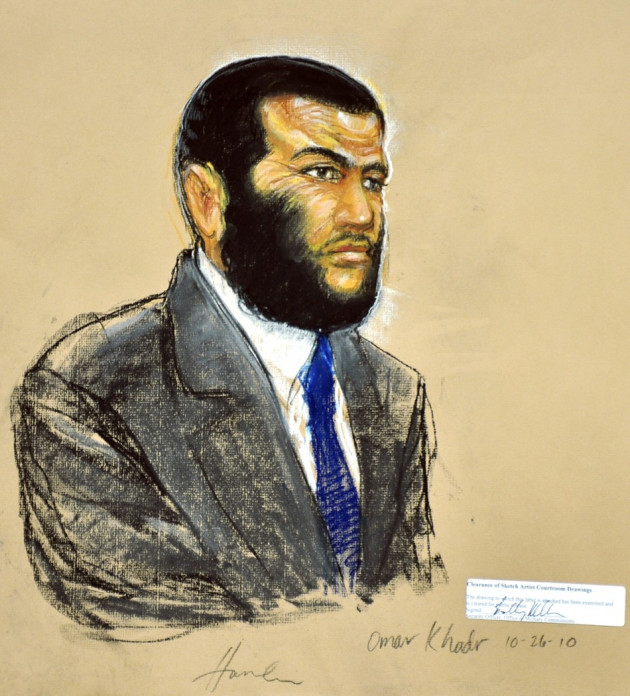 Omar Khadr, a convicted terrorist and the youngest detainee still at Guantanamo Bay, has been repatriated to Canada to complete his remaining prison term.
Khadr was transported to CFB Trenton military base on a US government plane and then transferred to the Millhaven maximum-security prison in Bath, Ontario.
"I am satisfied the Correctional Service of Canada can administer Omar Khadr's sentence in a manner which recognises the serious nature of the crimes that he has committed and ensure the safety of Canadians is protected during incarceration," Canada's Public Safety Minister Vic Toews told reporters in Winnipeg.
Khadr is "in a state of disbelief and really pinching himself wondering when he's going to wake up from this dream," said Brydie Bethell, one of Khadr's Canadian lawyers, according to a Toronto Sun report.
"This is someone the correctional authorities will think is a miracle. He's the kind of prisoner they hope everyone would be."
Khadr was 15 years old when he was captured in Afghanistan in 2002. His detention at Guantanamo Bay in Cuba was controversial considering his age and the reluctance of the Canadian government to accept his return.
In 2010, a US war crimes tribunal recommended that he serve 40 years in prison, but Khadr received an eight-year sentence (not including time served), in line with an earlier plea agreement. His sentence will expire in 30 October, 2018. Under Canadian law, he may be eligible for parole in 2013.
Khadr, now 26, pleaded guilty to charges that included murdering a US soldier, conspiring with al-Qaida, making roadside bombs to target American soldiers, spying on US military convoys and providing material support for terrorism.
Though born in Canada, Khadr was taken to Afghanistan by his father Ahmed Khadr, a senior al-Qaida member, and sent for training in bomb-making. Khadr was captured in a firefight with US soldiers. He lost his vision in one eye and was shot twice in the back during the exchange of fire.
Khadr has been petitioning the Canadian government to allow him to return to his native country since 2005. Canada's Supreme Court ruled in 2010 that the country had violated Khadr's rights by sharing its interrogation reports and intelligence with US authorities.