Omise using Ethereum to create decentralised 'inter-Asia M-Pesa'­
Thomas Greco and Wendell Davis talked about the project at EDCON in Paris.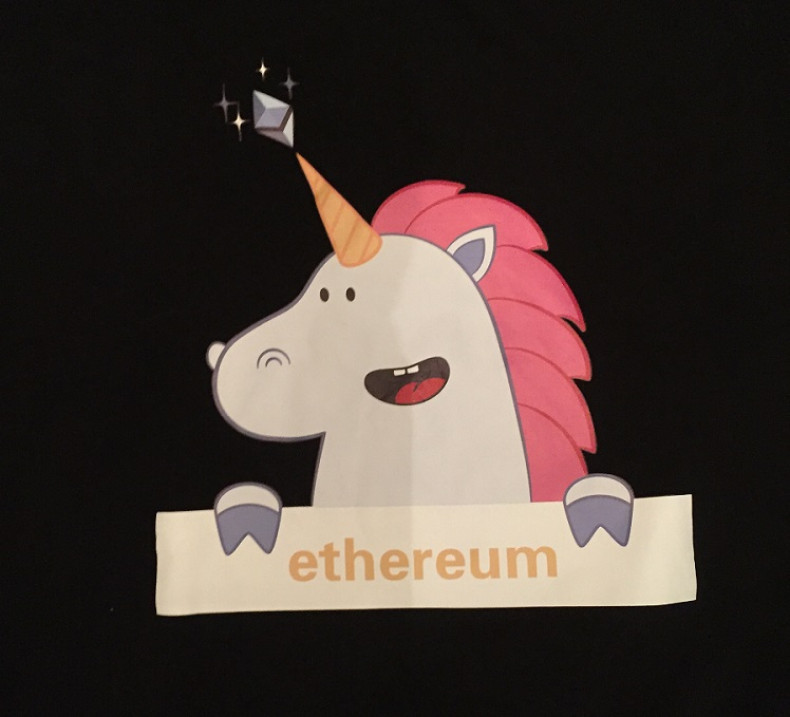 Asia-Pacific payments company Omise is looking to create interoperability between mobile money networks like M-Pesa using blockchain technology.
The company is active in Thailand, Japan, Singapore and Indonesia and is expanding to more countries within the year. It aims to provide infrastructure that will allow e-money of every stripe to connect, and moving in the direction of research being done on blockchain interoperability within Ethereum and specifically by outfits like Cosmos and Parity.
Omise has an advisory board which includes Ethereum's Vitalik Buterin and Vlad Zamfir; Jae Kwon of Cosmos/Tendermint; and Dr Gavin Wood, Ethereum co-founder and now founder of Parity. Later this year Omise will launch a new open-source, white-label e-wallet platform (Omise GO) based on blockchain technology. This new service will be funded through a blockchain token crowdsale in Q2.
Thomas Greco, special advisor to Omise (and an advisor to Ethereum) describes the goal as "decentralised inter-Asia M-Pesa".
The main thing about the M-Pesa miracle is that it reached over 80% penetration because Safaricom has a monopoly in Kenya. Connecting other mobile money systems, as well as removing the cost and friction from cross border remittances, requires another miracle in terms of infrastructure.
Wendell Davis, product development lead, Omise, said: "If you are going to launch a mobile money platform you need people to accept it. You need merchants etc. The justification for Omise doing a project like this is we have already done that type of business development with 3,000-plus major merchants from the likes of airlines to large corporate holding companies that have restaurants and things like that. That business is already done; those relationships already exist.
Regarding the token sale and the initial role of token holders, he added: "We want there to be a variety of stakeholders and we want those stakeholders to have access initially to what we are calling our fee revenue. Basically while we are operating this network of wallets – whether on behalf of this company or that company – we are taking small fees. To begin with OMG token holders will be able to claim a percentage of fee revenue so that they can participate in this.
"That's the first and simplest application of this. It's a fully fungible token so they can trade it however they want. But if they want to claim that fee revenue they have to perform know your customer (KYC) checking. Later on, the users can use staking tokens to have the right to run the network itself."
So why do they need to use Ethereum? Thomas Greco said there are three reasons. The first is that having a shared ledger solves a lot of the interoperability issues. "The shared ledger allows us to have one standard for all these different e-wallets that are currently siloed away from each other," said Greco. "We can give them a reason to trust each other without having to know each other's data, because there are also privacy features that we will implement in order to keep their business consumer data safe from their competitors.
"It also greatly reduces transaction costs because it allows for the potential of competitive forex. We can have third party forex providers for international remittances. But having a blockchain allows for much easier multi-party netting. These are essentially digital accounting problems that a shared standard will help us solve.
Greco said costs can be reduced by providing liquidity pools between different currencies rather like the original Ripple client. "In the old days when you used the Ripple client, and you needed to send money into another currency, supposedly it would calculate for you what the cheapest route was. So we would be looking to implement something like this."
But perhaps most importantly, the Ethereum contracting language enables both the fee revenue share and token staking, enabling both decentralised participation in and ownership of the network.
Omise has clearly been thinking about this for some time. It is notable that Omise funded the development of the Raiden Project on Ethereum and that they have also have an enthusiastic supporter in Lightning Network guru Joseph Poon: "Financial inclusion isn't about being served the goods, it's about serving the goods. Perhaps this project can do that," he said.
Davis added: "M-Pesa brought about payments. The users will own Omise GO."
Greco concluded by saying their goal is to bring hundreds of millions of unbanked people onto a decentralised network which is run in a way closely aligned to the original vision of Satoshi Nakamoto.
"We would like to fulfil the original vision of one CPU/one vote," he said. "The idea of mining was that you would have a financial network on which transactions are powered by the people using the network or at very least powered by a very wide array of people. The power will not centralise and become a single point of failure or become corruptible in some sense.
"The second part is to have a currency that is backed by the power of a decentralised network. Bitcoin never became mainstream. We aim to accomplish both these things, but do them separately. The first will be achieved by creating a proof-of-stake financial network and the second part, which is bringing decentralised currencies to mainstream users, will be accomplished by pegging the Omise network and making it interoperable with public chains like Ethereum and Cosmos," said Greco.
Davis added: "We are looking towards a future when public and private chains are interoperable. I think that is going to be the defining narrative in 2017. This dichotomy between public and private blockchain is a false dichotomy."