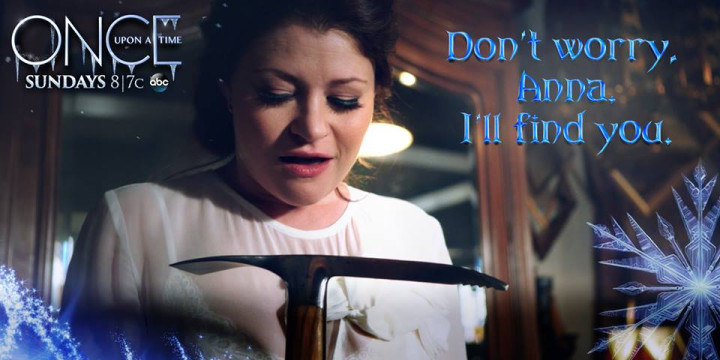 Once Upon A Time Season 4 returns with an all new episode today, 2nd November at 8pm on ABC.
The sixth episode is titled, Family Business, where Belle, not knowing that she doesn't possess the real dagger, attempts to get Rumplestiltskin to reveal the Snow Queen's hiding place.
Click here to watch the episode live stream online.
The official synopsis reads:
The race is on to track down the elusive Snow Queen, who was once a foster mother to a young Emma - whose memories of this event have been erased - in order to discover what her ultimate end game is for Elsa and the residents of Storybrooke, and unaware that she does not possess the real blade that controls The Dark One, Belle attempts to use it to get her reluctant husband to show her where the Snow Queen is hiding. Meanwhile, back in the past, Belle travels to Arendelle and, with Anna's help, seeks out Grand Pabbie to help her regain her lost memories in order to discover the fate of her mother.
Watch the episode's promo here.