One Direction baby: Louis Tomlinson's ex Briana Jungwirth hits out at 'sick' fake pregnancy rumour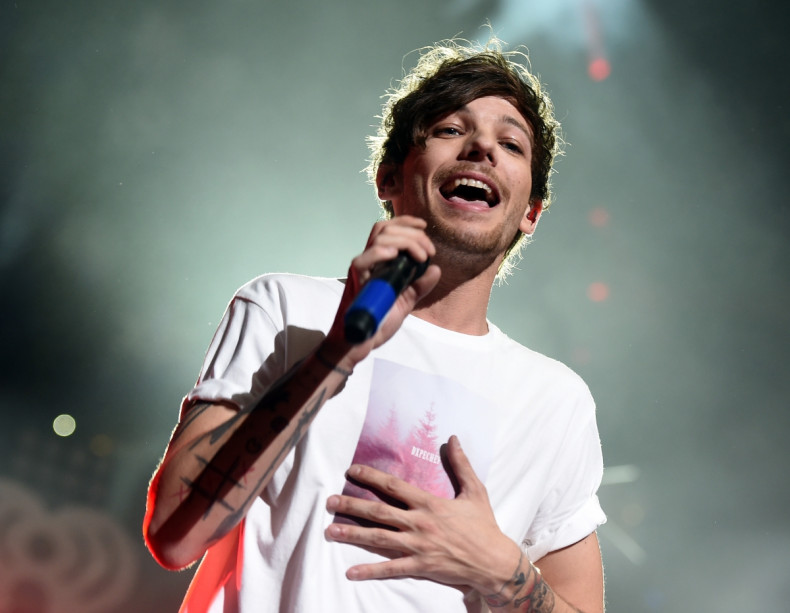 She recently welcomed her first child with One Direction star Louis Tomlinson and Briana Jungwirth is already playing the role of protective mother. The 23-year-old LA-based stylist has slammed rumours that she faked her pregnancy as 'sick'.
Jungwirth enjoyed a brief romance with What Make You Beautiful hitmaker in 2014 and eventually got pregnant. Although she had been enjoying motherhood since giving birth to their son Freddie on 21 January, rumours that her son was fake has ruined her new role as a mum.
Thanks to conspiracy theorists, speculation is rife that her baby is fake and she never even gave birth. Some doubters have even gone as far as to suggest that the images were photoshopped showing her cradling her newborn at the hospital.
After MTV News appeared to support the rumours by posting a black and white Instagram picture of Tomlinson holding Freddie, whose face was obscured by question marks, Jungwirth decided enough was enough and hit back.
In the comments section of the post, an account said to belong to Jungwirth said: "Sorry but that is just cruel. I don't usually speak out much, but I'd like to know how would you feel as a new proud mother reading something like this?
She continued to call out the site saying: "How dare anyone call my child fake. That's sick and morally wrong. Say all you'd like but I won't let anyone take away the happiness I have for my baby son. I know Louis won't either."
Her comments garnered a strong response from the online community , with many fans rushing to offer their support. One user called for MTV to "deactivate this account right now" while another branded it "disrespectful".
Although the pair are no longer an item, they are doing a great job of co-parenting their little boy. still have a relationship for the baby. In March Tomlinson was spotted on Daddy duty as his son joined him for lunch with friends in LA. Meanwhile, he has moved on with American actress Danielle Campbell, who apparently has been spending a lot more time with the baby.