Top 5 Netflix recommendations: Frozen, The Grand Budapest Hotel, Bob's Burgers and more
Frozen

Princess Elsa has the power to freeze anything she touches and make ice appear from her bare hands; a power that she fears, because the older she gets the harder it is to be able to control her magical abilities. As she reluctantly gets more powerful with age, the princess forces herself to spend her days in solitude, never allowing her sister Anna, or the people of her kingdom, to discover her true nature.
But after her mother and father tragically pass away, Elsa is forced to become Queen and under the stress of her coronation displays her supernatural powers. Distraught, she flees to the mountains but Anna is not ready to say goodbye to her sister that easily and sets out on a quest to reinstate Elsa to the throne.
As expected with a Disney creation, the film has oodles of heart and morals. Focussing mainly on the relationship between the two sisters, rather than a typical romance between a princess and a suitor, emotion is at the forefront of the picture. Despite the title, the film is sure to leave you feeling all warm and fuzzy.
Watch this if you enjoyed: Tangled, Big Hero 6,Wreck-It Ralph, Brave, Beauty And The Beast, Aladdin, Cinderella, Sleeping Beauty and Pocahontas.
Available on Netflix UK.
Die Hard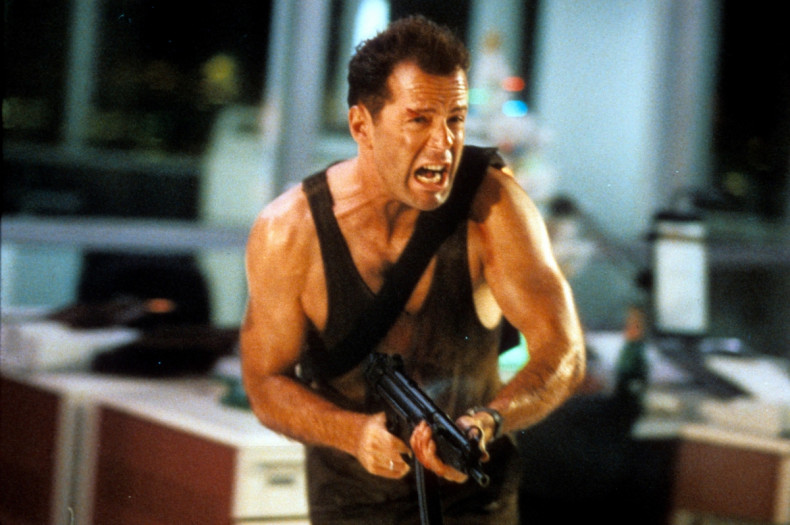 It does not have to be Christmas for you to indulge in all things action, even if the movie is set entirely around the festive holiday! Starring Bruce Willis, Die Hard centres on New York City policeman John McClane, who is visiting his estranged wife Holly and their two daughters on Christmas Eve.
He joins her at a holiday party in the headquarters of the Japanese-owned business she works for. But the festivities are interrupted by a group of bank robbers who take over the exclusive high-rise, and hold everyone hostage. Very soon McClane realises no one is coming to save the captives and he must step up to the plate and take things into his own hands before everything turns into a violent chaos.
The late great Alan Rickman stars opposite hero Willis in this John McTiernan-directed thriller, as the German villain Hans Gruber, arguably one of the most legendary - and not to mention, stylish - movie baddies in cinematic history.
Watch this if you enjoyed: The Terminator, Indiana Jones: Raiders Of The Lost Ark, Speed, Lethal Weapon, Hostage, Under Siege and White House Down.
Available on Netflix UK.
Bob's Burgers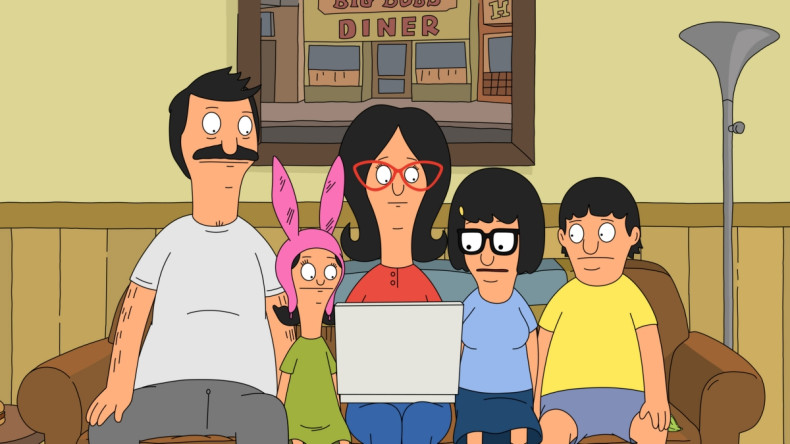 Do not be fooled by the animation, Bob's Burgers caters more to an adult audience than children, but it is certainly suitable for older kids who love a bit of awkward humour. The show centres on the Belcher family who run a struggling hamburger restaurant in America's Northeast. Father Bob is the restaurant's co-owner alongside his wife, Linda. Their three children are Tina, the oldest, Gene, the only boy, and Louise, the youngest. All three kids help out around the restaurant as best as they can but that often ends in disaster with the parents becoming more exasperated.
Each child is different with Louise being a bit of a precocious rebel, Gene is the goofier do-gooder type who aspires to be a respected musician while Tina is awkward but means well, muddling her way through puberty, dating, and an identity crisis.
There are various recurring characters in the series including Jimmy Pesto, Sr, Bob's rival who owns a pizzeria across the street, and his sons Jimmy Jr. (Tina's love interest) and hyperactive twins Andy and Ollie, who are friends of Louise. Other characters include Linda's eccentric sister Gayle, and meddlesome landlord, Calvin Fischoeder.
Watch this if you enjoyed: Futurama, Family Guy, Archer, South Park, The Cleveland Show, The Simpsons, Adventure Time, Regular Show and American Dad!
Available on Netflix US.
The Grand Budapest Hotel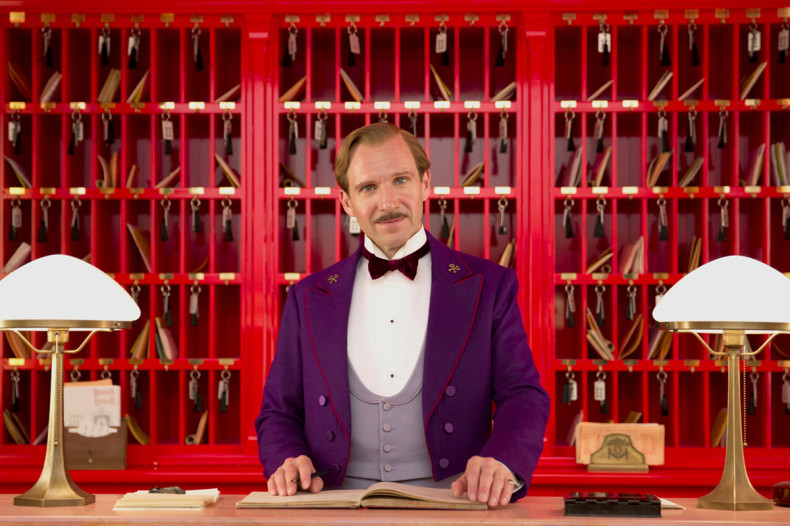 Written and directed by the wildly unique filmmaker Wes Anderson, whose best known works include The Royal Tenenbaums, Fantastic Mr. Fox and Moonrise Kingdom, this dark comedy tells the story of flamboyant concierge Gustave H. (Ralph Fiennes), who runs the popular European ski resort, the Grand Budapest Hotel. Consumed by his job, Gustave prides himself on providing top-notch service to all of the establishment's guests, which quite often includes satisfying the sexual needs of some of the older residents, the oldest being 84.
But things become a little chaotic when one of Gustave's lovers dies mysteriously and he finds himself the recipient of a priceless painting and the prime suspect in her murder. Along with his best friend, lobby boy and protégé Zero, Gustave must elude the cops whilst trying to prove what really happened to his paramour before it is too late.
Strangely hilarious and beautifully realised, the film also boasts an incredibly impressive cast including an almost-unrecognisable Tilda Swinton, Léa Seydoux, Jeff Goldblum, Jude Law, Harvey Keitel and Saoirse Ronan. Anderson favourites Bill Murray, Adrien Brody and Edward Norton also feature.
Watch this if you enjoyed: Moonrise Kingdom, The Royal Tenenbaums, Blue Jasmine, Rushmore, Frank, Before Midnight, The Life Aquatic With Steve Zissou, I Heart Huckabees and The Darjeeling Limited.
Available on Netflix UK.
E.T. the Extra-Terrestrial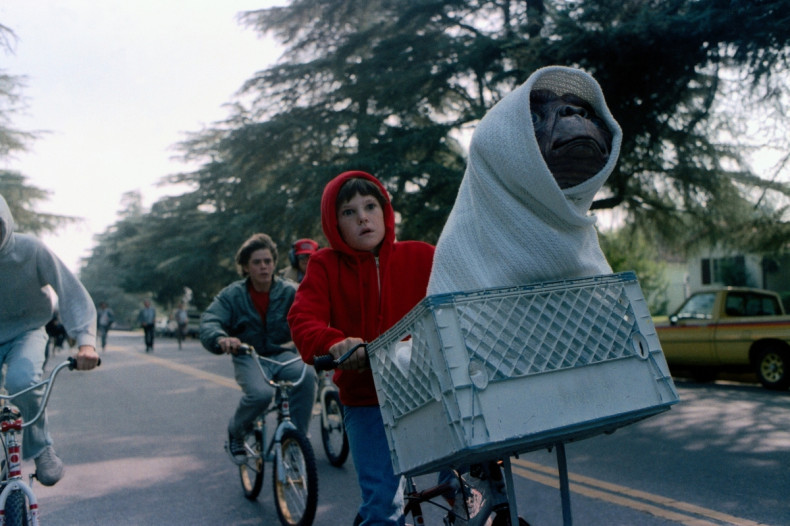 During a random visit to planet Earth one night, a group of alien botanists are discovered and disturbed by an approaching human task force. Fleeing, they accidentally leave one of their own behind in their hasty getaway. The young alien finds himself all alone on a very strange planet, getting himself into all kinds of mischief. Fortunately, not before long, the extra-terrestrial finds a friend and companion in Elliott, a 10-year-old boy who has become very lonely since his parents separated.
While E.T. slowly gets acquainted with Elliott's older brother Michael, his sister Gertie and the customs of planet Earth, members of the task force work day and night to track down the whereabouts of Earth's first visitor from outer space. The wish to go home again is strong in E.T., and after being able to communicate with Elliott and the others, E.T. begins building a device in order to send a message home asking his people to come and collect him. But before long, E.T. gets seriously sick, and because of his special connection to Elliott, the young boy suffers, too. Can Elliott help E.T. return to his native planet before it is too late for both of them? You will just have to watch this touching Steven Spielberg-directed adventure and see...
Watch this if you enjoyed: The Goonies, Big, Back To The Future, Close Encounters Of The Third Kind, Jurassic Park, Batteries Not Included, Mary Poppins, Field Of Dreams and Explorers.
Available on Netflix US.
For more entertainment news follow A-List on Twitter @Alistinsider