The remaining members of One Direction have said they were "gutted" when Zayn Malik left the band.
22-year-old Malik, who is engaged to Little Mix singer Perrie Edwards, sensationally quit the British boy band following an alleged cheating rumour.
After walking out on his band mates during their On The Road Again tour, he said he left the band because "he wanted to live a normal life."
His departure left ardent fans distraught and fearing that his exit would mark the beginning of the end for the remaining members of the band.
However, in their first interview since Malik's exit, Louis Tomlinson, 23, said One Direction have every intention of going on as a four-piece.
He told The Sun: "All four of us are 100 per cent committed to One Direction. We want to thank fans for being so incredible."
Liam Payne, 21, added that while the band have felt the impact of the upheaval of the last few weeks, they are "stronger than ever."
"It's been a tough few weeks, probably the toughest since the band was formed five years ago. We're gutted that Zayn chose to leave, but now after a few performances as a four piece, we're feeling confident and are determined to carry on stronger than ever."
Louis Tomlinson said the band will keep on breaking records. "We have so much more we still want to achieve. Our gigs in South Africa were some of the biggest the country has ever seen, so it's exciting for us to keep breaking records for British music worldwide,"' he added.
Niall Horan, 21, said the band wanted to make their fans "proud," as they continue their On the Road Again tour.
"We're looking forward to seeing all our fans on the tour this year. The fans are amazing. They are so loyal. All we want to do is make them proud and return their faith in us with a brilliant tour and an amazing new album," he explained.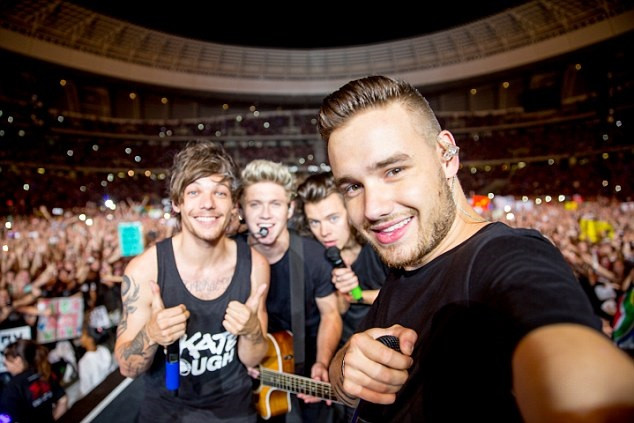 Harry Styles, 21, said they will continue to make new music and revealed that the boys are currently working on their fifth album.
"It's very exciting to be working on our fifth album, it shows how incredible the fans have been. A huge thank you to them for everything they've done for us. All the love to them," he said.
While his former band mates continue their tour, Malik has been on holiday in Cannes with his fiancé in what has been described as a make-or break getaway.
Appearing to reaffirm their relationship, despite the cheating rumours, Edwards posted a series of pictures of the couple looking loved-up as they attempt to get their relationship back on track. The singer denied that his girlfriend had anything to do with his decision to leave the band, after she was dubbed a modern day Yoko Ono.
Edwards was earlier photographed shopping with Malik's mother and sisters, while the ex-boy band singer has been spotted at a recording studio with British producer Naughty Boy.