Harry Styles 'will follow Zayn Malik and quit One Direction for acting career'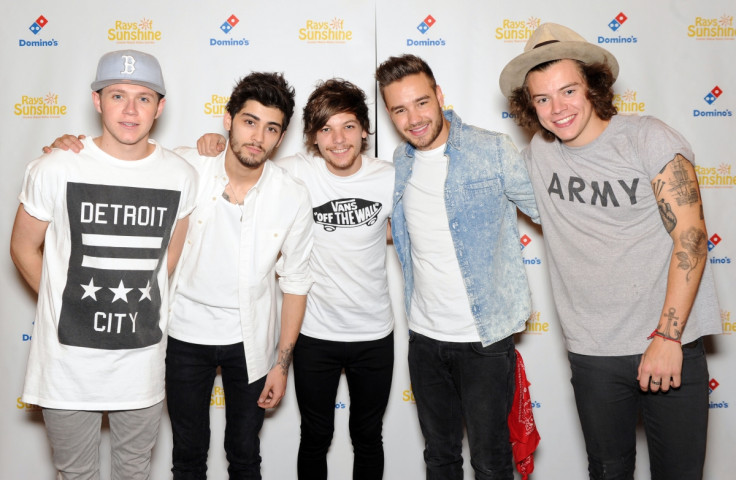 In the wake of Zayn Malik's shock departure, One Direction fans could face further heartbreak with reports that the group's lynchpin Harry Styles is ready to quit.
When news broke that Malik was quitting, 1D vowed to carry on as a four-piece to record their fifth album and deliver another world tour.
However, according to E! Online, Styles does not believe he is embracing his full potential as part of the boyband and is keen to strike out on his own.
"Harry has told his friends that the wants to get into acting. He loves Los Angeles," an insider told the site.
Another source claimed that Styles had "distanced himself from the rest of the band over the last year."
"He considers himself to be on a different path to the other boys," they explained. "He certainly has hopes of doing solo stuff, branching out on his own, and so this might be the natural juncture in which to do that."
Speculation that Styles - who is the most popular member - is to quit One Direction has been mounting for months, following reports that he is recording and writing solo tracks.
Back in July 2014 Kodaline frontman Steve Garrigan revealed he was writing for One Direction because of Styles.
"It was really strange how they came about," Garrigan told Digital Spy about Styles. "He just turned up to a show, and he likes our music. We had a bit of free time and so we went to the studio and wrote a song. It was good fun."
"There are hundreds of songs flying around," Garrigan said about being picked to be on 1D's new album. "It could be on his album if he does something, but I don't know. Nothing is set in stone."
Bradford-born Malik quit the British boyband on 25 March, claiming that he wants to feel like a "normal 22-year-old" and had grown tired of the spotlight.
"I'd like to apologise to the fans if I've let anyone down, but I have to do what feels right in my heart," he said in a statement to fans. "I am leaving because I want to be a normal 22-year-old who is able to relax and have some private time out of the spotlight.
"I know I have four friends for life in Louis, Liam, Harry and Niall. I know they will continue to be the best band in the world," he added.
Hours after the announcement, Styles broke down on stage while performing in Jakarta for the latest gig in the band's On the Road Again world tour.
After the footage went viral, he used Twitter to reassure devoted fans with the message "All the love as always. H"
© Copyright IBTimes 2023. All rights reserved.