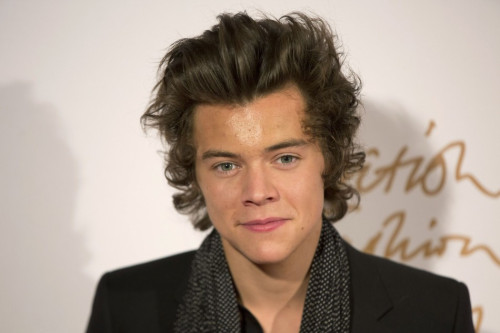 One Direction star Harry Styles has hinted that he may be growing tired of the trappings of fame.
The 19-year-old singer, who is a fifth of one of the biggest bands in the world, admitted that he missed his "simple life" before he was catapulted into the limelight in 2010.
In a new documentary trailer, the curly-haired heartthrob takes a moment to reflect on his former life before declaring that he did not mind being a student.
The teenager is the youngest of the group, auditioned for The X Factor when he was just 16.
"A few years ago life was simple," he ponders in the video. "I actually liked school but just didn't like homework."
The short film also sees bandmates Zayn Malik, Louis Tomlinson, Liam Payne and Niall Horan-look back on their own childhoods.
Tomlinson jokes that he was the class clown and Payne confesses that he was not very trendy.
Meanwhile, Kendall Jenner's rumoured new beau has been showing off a new anchor tattoo,which covers the previous "I can't change", he had scrolled across his left wrist.
The new inking came weeks after Styles admitted to having some tattoo regrets.
"I regret this one on my wrist here. I regret this. I mean, these are just crap. There are some that my friends have done and some that are just awful," he told We Love Pop.