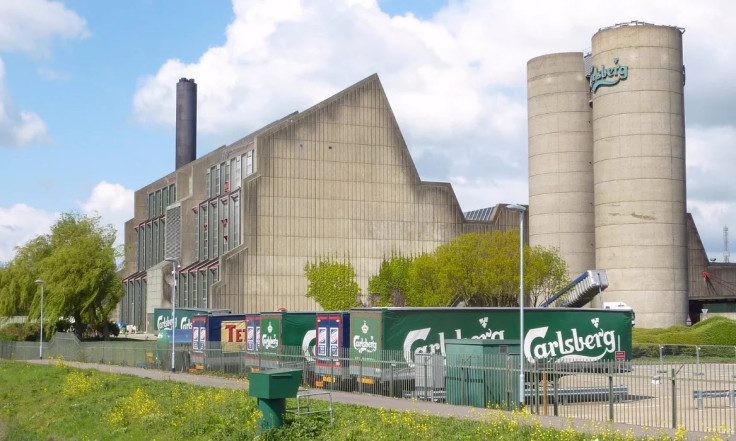 One man has died and another is in a serious condition after an ammonia gas leak at a Carlsberg factory in Northampton. In total, 22 people including 11 Carlsberg staff, two police officers and nine firefighters, were taken to hospital following the leak on Wednesday 9 November.
The man that died is said to be a Carlsberg employee in his 40s. The injured victim, in a serious but stable condition, is said to be a 51-year-old man who was working at the site, although it is not clear if he is a direct employee of the brewery.
Emergency services including police, fire and ambulances were called to the plant in Northampton at about 12:30pm GMT.
It has been reported that an air ambulance was seen taking off from nearby, with staff seen leaving the site with tissues covering their mouths preventing them from inhaling the chemical compound.
The company has confirmed that production at the plant has ceased temporarily, with Julian Momen, Chief Executive Officer of Carlsberg UK, saying he was "saddened" by the incident.
"We are deeply, deeply saddened by today's tragic incident and subsequent fatality," said Momen according to the BBC.
"Our immediate thoughts are with the individual's family, friends and colleagues at this very difficult time and we will support them in every way we can."
The East Midlands Ambulance Service said its crews had "assessed" patients after moving them to a safe area nearby. They had said that the leak had been confined to one area of the site.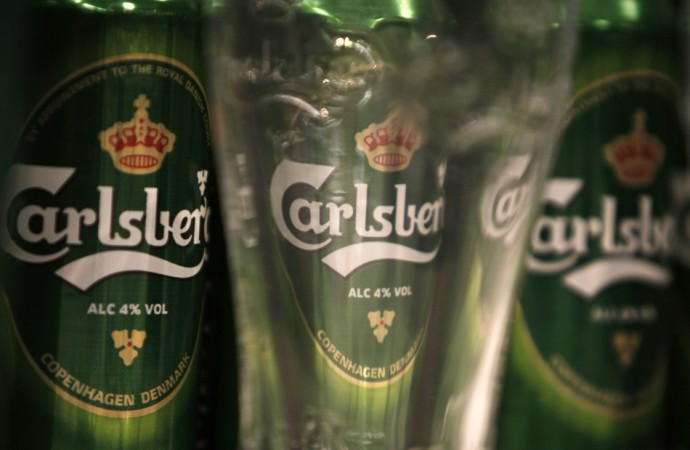 Liquid ammonia is a corrosive agent used in refrigeration and can cause burns on the skin and potentially fatal destruction of lung tissue. In 2013 at least 15 people died in a chemical leak at a storage plant in China's commercial capital of Shanghai.
Momen continued: "Our further thoughts and support are with our colleagues and members of the emergency services who are being treated in hospital. Nothing is more important to us than the safety of everyone working for us.
"We are working closely with the authorities to investigate how this tragic incident occurred and we will be in a position to say more once a full investigation has been concluded."
Carlsberg UK brews beverages such as Carlsberg, Carlsberg Export, Grimbergen, Poretti, Tuborg and Somersby Cider inside Great Britain, with some at the site affected by the leak.
In a statement, a spokesman for Northamptonshire Police said: "A man in his forties has sadly died following an incident earlier today at Carlsberg, Northampton. A 51-year-old man who was taken to hospital is in a serious but stable condition."
Northamptonshire Police are working with the Health and Safety Executive (HSE) to investigate the incident.