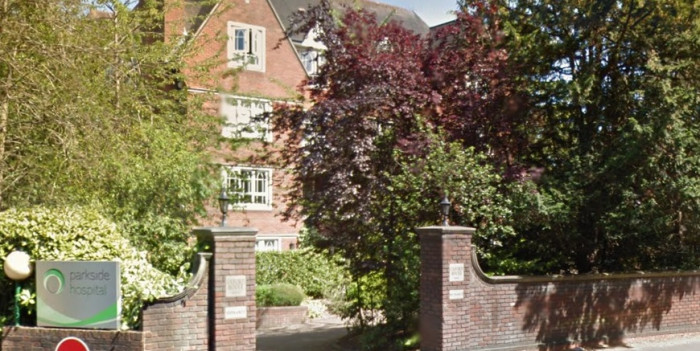 The bodies of a man and a woman have been found inside a flat in a block in Wimbledon, south London after a suspected gas leak. Police went to Oxford House adjacent to Parkside Hospital after concerns were raised about the occupants' health. Neighbours were evacuated from the block, which has 18 flats, as a precaution and the area was sealed off. Eye-witnesses said people in hazmat suits were at the scene after what was initially described as a chemical incident.
A Metropolitan Police spokesman said: "We forced entry and immediately officers raised concerns about the potential presence of gas. Residents were evacuated as a precaution. The bodies of a man and a woman were found inside the flat. Formal identification will follow. Merton police are investigating and enquiries are underway to establish the circumstances."
The identity and age of the man and woman have not been revealed. Neighbours have been told they can return to their homes this evening (21 July) a policeman at the scene said. Roads are now reopened but traffic may be heavy for a time.
A spokesperson for London Fire Brigade (LFB) told the Evening Standard: "We were called to an address at Parkside Wimbledon at 2.27pm to a chemical incident. It is being dealt with as a police incident."
According to the NHS around 50 people die in the UK every year from carbon monoxide poisoning. The gas has no smell or taste and prevents the blood from carrying oxygen. Victims include Kelly Webster, 36, and her daughter Lauren Thornton, 10, who were found dead on a boat on Windermere in April 2013.
The gas can also cause explosions if exposed to a naked flame or sparks. Between 1995 and 2013 there were 106 fatalities which were blamed on gas explosions. Over the same period there were 653 fatalities as a result of carbon monoxide poisoning. (Figures: co-gassafety.co.uk).