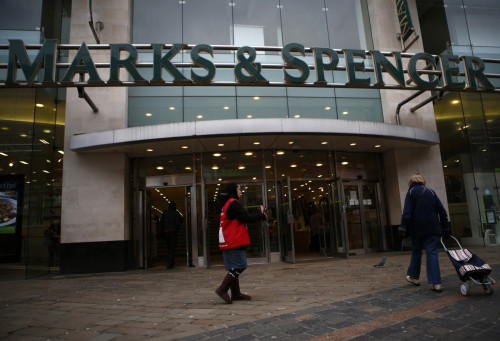 One million people in the UK could be forced to turn to food banks or face starvation in the new year, a charity has warned.
More than half a million people have been referred to food banks by social workers or GPs since April this year, and as the living standard of millions of low and middle income workers continues to fall, the Trussell Trust expects tens of thousands more to seek help in 2014.
"With earnings rising at less than 1% and social security support capped at 1% whilst the cost of living is rising three times as fast, the reality for millions of people in the UK will be an even tougher year than the one they've just been through," Trust chairman Chris Mould told Sky News.
"Sadly that means many more people will be referred to food banks in 2014 than in 2013. In fact by this time next year we could well be talking about how Trussell Trust food banks have helped a million people in just one year alone."
Though the government has claimed falling unemployment figures as proof of the success of its economic plan, rising inflation and austerity measures have hit many hard, leading to rising demand for the support offered by charities, churches and other organisations.
"We've launched over 400 food banks since 2004. I expect the Trussell Trust network to grow by a further 100 food banks during 2014. There are still areas of the country where people in financial crisis are unable to get help easily from a local Trussell Trust food bank and we are working hard towards a goal where no one in the UK needs to go hungry," Blackstone said.
In the most prolonged fall in wages since 1870, pay rose by just 0.9% over the last quarter, a real term cut with inflation rising at 2.2%.
With 13 million Britons living in poverty, women and part-time workers are among those worst affected by the fall in living standards.
This week, UK work and pensions secretary Iain Duncan Smith faced criticism after he left a Commons debate on the soaring use of food banks early.
His deputy, Esther McVey, said the government had been forced to adopt its austerity measures in response to overspending by the Labour government.