One third of councils refuse to house Syrian refugees due to high accommodation costs
Only 8,000 out of the 20,000 David Cameron had pledged have been housed in the UK.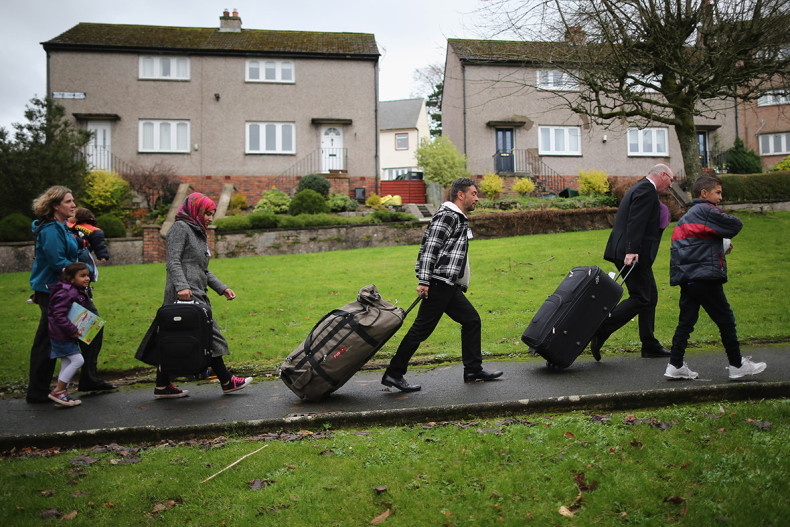 The high cost of housing Syrian refugees and cuts to local authority funding are deterring many councils in the UK from accepting those fleeing the war-torn country.
A survey has shown that a third of councils have refused Syrian refugees, taking in only 8,146 out of the 20,000 that Prime Minister David Cameron said that Britain would accept.
Under the government resettlement programme, councils get £8,500 for each refugee in the first year, which goes down to £1,000 in the fifth year although it requires councils to house and support families. But council leaders say that only covers up to 80% of the costs which is hard given that local authority funding has been cut by 33% since 2010.
Of the 152 councils which oversee social care, 53 have not offered to take any refugees at all with London and Greater Manchester taking in the fewest families.
Only 11 of the 32 London boroughs have between them agreed to accept 521 refugees while Bexley and Hillingdon said they could not afford to take them in, according to the analysis by the Local Government Chronicle.
David Simmonds, chairman of the Local Government Association's refugee task group, said that councils were still working with officials on the programme.
"Local government continues to stand ready to help those who need it, with the vast majority of councils already settling unaccompanied children and children in Syrian refugee families," he said, according to The Times.
The Home Office told the paper that more than 1,800 refugees had already been settled under the programme with a spokesperson saying: "The scheme is voluntary and there has been a tremendous amount of goodwill from local authorities."
Meanwhile, the Archbishop of Canterbury Justin Welby will take in a Syrian family at his official London residence next month. He had criticised David Cameron's plan to resettle only 20,000 Syrian refugees, saying that it was a "very slim response" considering the size of the refugee crisis.