EE has revealed that one in three customers renewing their contracts are moving from to its superfast 4G mobile broadband network.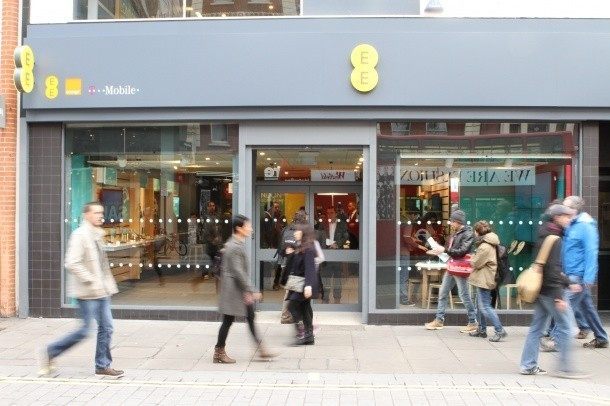 Yesterday EE announced its financial results for 2012, and included within them were the first indications of how its nascent 4G superfast broadband offering was faring.
While concrete figures relating to users were thin on the ground, the omens didn't look good. Just 10 percent of corporate customers were "using or trialling" the service, while vague comments like EE was seeing "early 4G momentum with business customers" and "solid early momentum" in relation to existing customers upgrading to 4G didn't help.
The final three months of 2012 also saw a huge drop-off in new postpay customers signing up, compared to the same period in 2011, despite the availability of 4G.
It was all a little vague and led Ovum principal analyst Steven Hartley to say: "Experience suggests that phrases such as "solid early 4G momentum" cover all manner of sins. Or to put it another way: if customer uptake was far ahead of expectation, then we would hear about it."
Having submitted a number of queries to EE, the company finally made a spokesperson available yesterday evening to explain the figures and give some more detail about the financial results.
Numbers
In its results, EE did not reveal any numbers in relation to how many of its personal customers had upgraded to 4G. However the EE spokesperson told IBTimes UK thatof thepeople it contacted directly about the possibility of upgrading, one third had done so after a single call.
The spokesman said that during November or December - when the 4G netowrk was up and running - any Orange or T-Mobile customer whose contract was up for renewal soon, had a 4G smartphone and was in a 4G area, was offered an upgrade to 4G, with one in three taking up the offer.
He also said that people who had just bought 4G-ready smartphones like the iPhone 5 and Samsung Galaxy S3 4G were contacted once the network went live to see if they wanted to upgrade their contract from 3G to 4G.
The company is not revealing more figures in relation to the amount of customers who have 4G contracts because of market sensitivity. EE's competitors currently don't have 4G networks in place and therefor EE does not want to give then information regarding pricing or performance ahead of the launch of their own 4G networks.
Those competitiors (Vodafone, O2 and Three) are now all a step closer to launching their own 4G networks following the announcement by Ofcom that the 4G auction had concluded.
Drop-off
Addressing the drop-off in new postpay customers from 313,000 the previous year to just 201,000 in the final three months of 2012, the spokesman said it was down to a number of factors including a "soft market" and the vagaries of when customer contracts are up for renewal.
However the biggest reason for the drop-off EE says was the fact that the fourth quarter of 2011 was a record quarter not just for EE but for any UK mobile network, and a drop-off was therefore inevitable. The spokesman added that 201,000 new postpay customers was still "on the high side" for a quarter.
Moving onto the fact that "more than 10 percent" of its corporate customers were "trialling or using" 4G, the spokesman said that rather than being on the low side, this was an "amazingly fast pick up in a very short period of time."
When pushed about the difference between "using" and "trialling", the spokesman said "using" related to corporate customers who had moved their entire operation over to 4G contracts, while "trialling" indicated that only a proportion of the enterprise had moved to 4G contracts.
High price
When asked if the perceived high price of EE's 4G contracts had been off-putting for some customers, the spokesman said it hadn't and that the price plans were sustainable in the current climate.
He also questioned the recent announcement by Three, which claimed that it would be including 4G as standard on all contract. The spokesperson said the announcement was "confused" and lacked details in relation to the size of the network.
In relation to the high pricing, Ovum analyst Hartley said: "We have argued for years that charging a premium for LTE services may appease investors fearful of telcos' losing their traditional license to print money, but it will not generate customer uptake where 3G is well embedded."