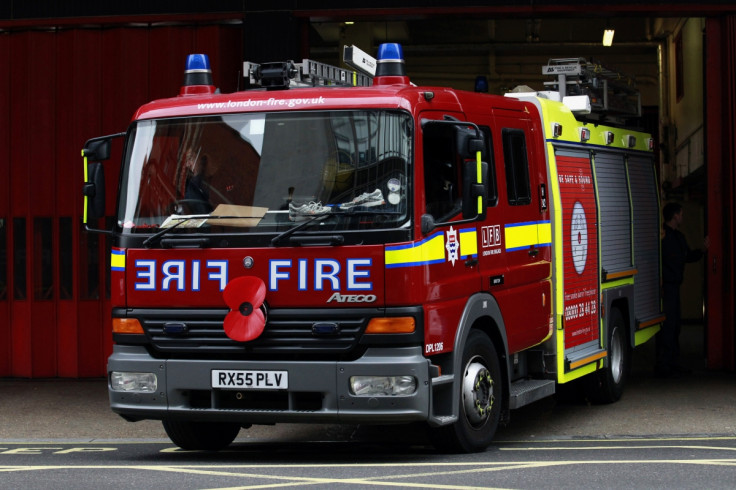 One third of emergency response vehicles that could have been used to deal with terror incidents and contaminations are being removed from service from 31 December. After a review, the government has found that 43 out of the 65 emergency vehicles would be sufficient to tackle emergency situations.
According to a leaked document that was circulated to fire brigades: "The 22 [Incident Response Units] IRUs identified as surplus to requirements will be considered 'off the run' from 31 December. It has been necessary to remove the vehicles from service almost immediately due to the imminent expiry dates of the PRPS [power respirator protective suits] carried on these vehicles. The remaining 43 IRUs will be issued with replacement PRPS over the next two weeks."
The specialised protective suits, which have a shelf life of 10 years, are about to pass their expiry date and need to be replaced. The Department of Communities and Local Government has decided to scrap 22 of its vehicles, stationed at fire stations across the country.
The government has said it would be better to train emergency responders to deal with situations where a large number of people are exposed to chemical, biological or nuclear contamination. However, the Labour Party has said that the decision to scrap the vehicles would be detrimental to the safety and security of the country.
"It cannot possibly be the right time to cut, by a third, our ability to respond to serious terrorist incidents," Andy Burnham, Labour's shadow Home Secretary, was quoted as saying by BBC. "Not only is it the wrong time, but it is even worse that these plans are being hatched in secret, without any public information or consultation. Ministers must put these plans on hold immediately and make a statement to Parliament as soon as it returns. It is disgraceful that we're days away from this happening without any debate," he added.
The emergency vehicles were first deployed in 2004 due to fears of terror attacks following the Iraq war. The IRUs, when introduced, had cost the government £54m ($80.57m).