One of the world's oldest gorillas dies, aged 60
Vila was hand-reared at Sandiego Safari Park Zoo, where she died surrounded by her family.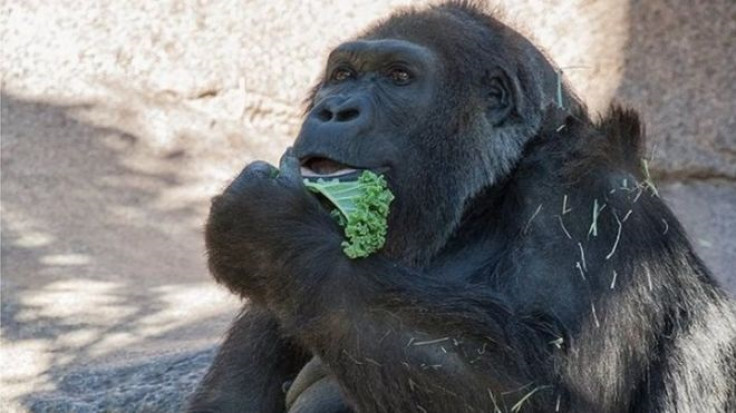 One of the world's oldest gorillas has died at the age of 60.
Vila, was born in the Congo in 1957. She was captured and transferred to the San Diego Zoo Safari Park where she was hand-reared by zoo keepers.
The matriarch of five generations, she lived the majority of her life in captivity and was a surrogate mother for many western lowland gorilla. She died at the zoo on Friday (26 January) surrounded by her family.
In October last year, the zoo celebrated her 60th birthday along with her 1-year-old granddaughter Leslie.
Commenting on her death Randy Riches, mammals curator at the safari park said: "She will be missed by zoo members, guests, volunteers and staff."
A gorilla's life expectancy is 35-40 years and it is rare to see a gorilla reach six decades of life. According to NBC San Diego, the oldest gorilla living in the care of humans is thought to be 61-year-old Trudy at Little Rock Zoo in Arkansas.
Gorilla numbers have declined dramatically over the past 15 years and San Diego Zoo Global has been committed to supporting conservation efforts of organizations across Uganda, Rwanda, the Democratic Republic of Congo and Cameroon.