Prospective buyers of OnePlus One smartphone in India are in for some exciting news as the company seems all set to break the exclusive partnership deal with Amazon India and extend its smartphone retail sales output via Flipkart.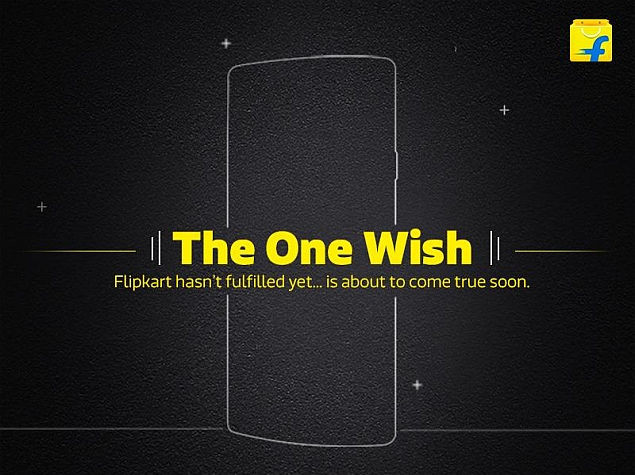 This claim gains precedence, especially given the new teaser posted on Flipkart (see above), which suggests that the OnePlus One will soon be retailing on India's leading e-commerce portal.
Here is what the teaser reads: "The One Wish Flipkart hasn't fulfilled yet… is about to come true soon".
A recent report on Phone Arena citing some insider sources linked to Flipkart suggest that the OnePlus One will go on sale via Flipkart starting 22 June, wherein the 64GB Sandstone Black model is likely to go on sale initially.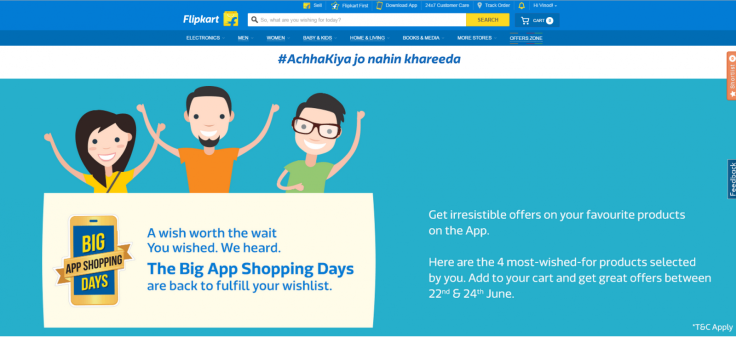 Meanwhile, a couple of recent tweets via Flipkart's official account suggest that the online e-tail store is already gearing up for the BigAppShoppingDays event from 22 through 24 June, which will be exclusive on the Flipkart app.
Then there is also a hint of some pleasant surprise awaiting the OnePlus fans during the BigAppShoppingDays extravaganza on Flipkart. Check out a few of those intriguing tweets below:
Wait Kiya? #AchhaKiya. #BigAppShoppingDays are from 22-24 June. Only on the Flipkart app. pic.twitter.com/ur9Z12gC37

— Flipkart (@Flipkart) June 19, 2015
#AchhaKiya you Never Settled, cause the wait is worth it. We have a pleasant surprise for you at #BigAppShoppingDays pic.twitter.com/Oq8am85hru

— Flipkart (@Flipkart) June 20, 2015
#BigAppShoppingDays are right around the corner... the price will be right. http://t.co/3jTTDGHnX2

— Flipkart (@Flipkart) June 19, 2015
OnePlus seems to be following the marketing strategy of Xioami, wherein the latter started its initial retail sales via Flipkart, before extending the same to other online and offline retailers in India.
With OnePlus recently teasing the upcoming release of OnePlus 2 that will be powered by v2.1 of Qualcomm's Snapdragon 810 chipset, it is almost certain that the sequel to OnePlus One will release in July.
This will also mean that the OnePlus One could see further price cuts in the coming days, especially given Flipkart's history of offering amazing discount offers on BigAppShoppingDays.