Online furniture retailer Made.com raises $60m for European expansion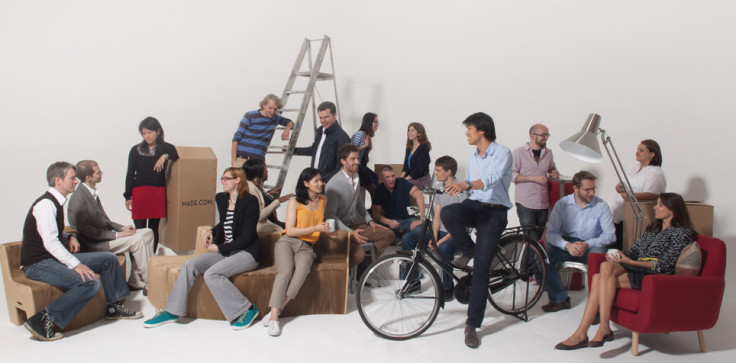 Made.com has raised $60m (£38m, €55m) in a funding round led by Partech Ventures and Fidelity Growth Partners, as the online furniture retailer looks to accelerate its expansion into Europe.
The retailer currently has operations in the UK, France, Germany, Italy, Belgium and the Netherlands. The new funds will be invested to expand operations in these regions, according to co-founder Ning Li.
The company's existing investors also took part in the funding round. Made.com's founders, including Li, Brent Hoberman, Julien Callede and Chloe Macintosh, still hold the majority stake in the firm.
"We wanted to raise less money but we were oversubscribed," Li said.
"France and Italy, our first non-UK territories, have proved the business case. We've decided to accelerate our European expansion and invest aggressively."
Made.com works directly with some 50 designers of anything from sofas to bicycles, and has tie-ups with manufacturers across the globe to offer consumer products at steep discounts to high-street prices. The company claims that it is able to cut prices significantly by avoiding middlemen.
"Without the middleman we connect you directly with designers, saving you up to 70% off prices at leading retailers – based on closest equivalent products in design and functionality, but which may differ in other respects, such as finishes and materials," the company says on its website.
The company's revenues increased 63% in 2014 to £43m. International sales of the company represent about 30% of the total turnover. Li expects that share to rise to 50% "in the near future."
Ning launched Made in the UK in April 2010. The company has recently relocated its London showroom to Soho. It currently employs 170 people across its UK and Shanghai offices.
© Copyright IBTimes 2023. All rights reserved.