Online property firm CapitalRise launches fund to refurbish £19m Mayfair apartment
The online firm is attracting investors looking for higher returns in the low interest rate post-Brexit environment.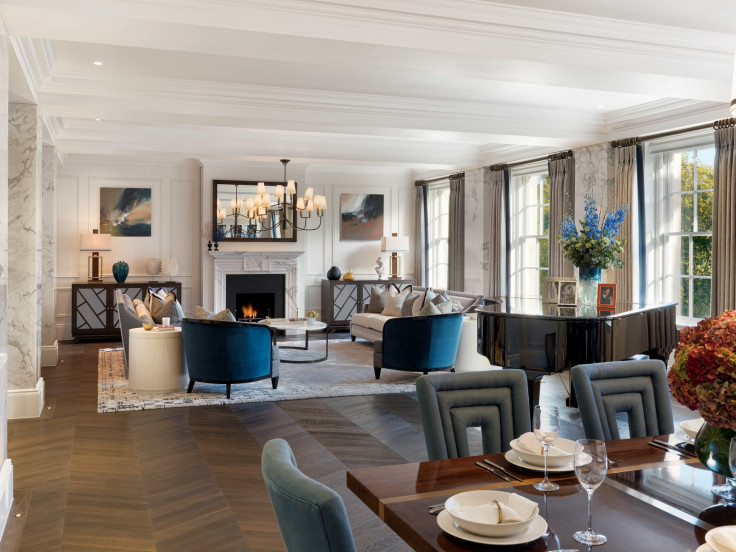 Online property investment firm CapitalRise said the UK's low interest environment has been hardened by Brexit and is pushing investors to seek more unusual higher paying investments.
The luxury London-based housing firm launched its second call for £1m of subscriptions from investors to complete the refurbishment of a 3,500sq/ft apartment at 18 Grosvenor Square, Mayfair, London which it expects to sell for £18.8m.
The firm said it expects the deal will generate annual returns of around 10%, which contrasts with the Bank of England yesterday halving interest rates to 0.25% for savers, its lowest rate in 322 years.
CapitalRise said it brought forward its investor call for the Grosvenor Square property after its first £1m call for the renovation of a £8.15m flat in Eaton Square Belgravia last month was completed in eight days.
Chief executive Uma Rajah said: "With the first deal closing so quickly, we have fast-tracked the second deal on the platform.
"We suspect the current market conditions such as the volatility of the stock market, low yields from bonds, the falling pound and concerns about bank interest rates have probably increased the attractiveness of these investment deals."
Savers can invest as little as £1,000 in the firm's property projects.
The launch comes as super-prime property transactions fell by a third last year as higher stamp duties put off buyers, according to recent research by property agent Knight Frank.
But the survey adds houses and flats in Mayfair and Kensington central London areas bucked that trend and "continued their upward trajectory in 2015".
Knight Frank partner Richard Cutt added: "These developments are some of the very best residential schemes in London and continue to fuel Mayfair's return to the top of the list of most desirable addresses in London."
CapitalRise was set up by property development firm Finchatton, which under its two founders, Alex Michelin and Andrew Dunn, has completed 120 projects in prime central London and worldwide worth over £1bn since 2001.
© Copyright IBTimes 2023. All rights reserved.