Online sales bounce back in June and July, marking first YoY growth in the digital economy
Mid-year data from Adobe Analytics shows a decline in online prices for non-essential items after Amazon Prime Day, with the online pricing of items across all categories declining by 3.2 per cent year-over-year.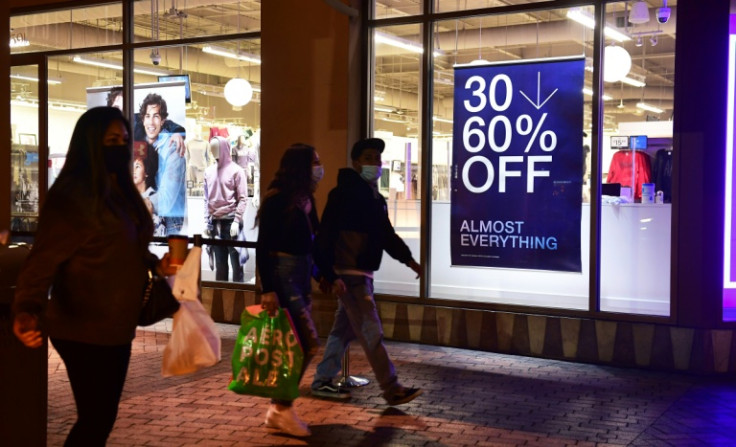 Year after year, the retail industry experiences dynamic changes due to events such as Prime Day, an annual event that continues to determine the fluctuations associated with consumers' spending habits.
These events, comprising shopping extravaganzas, like special offers and discounts, among others, have effects that continually increase across various products, and in turn, cause an increase in consumer demand, which affects pricing.
Amazon's Prime Day has become a benchmark for pricing fluctuations and user behaviour, providing a unique prism through which to observe the complicated dance of supply, demand and modern consumer psychology.
According to Adobe Analytics data, the online pricing of items across all categories declined by 3.2 per cent year-over-year in July, and by 2.1 per cent when compared to June 2023. Cheaper online costs were mostly found in non-essential items such as electronics, toys, clothes and sporting goods, which were also discounted during Amazon Prime Day.
Essential items, such as groceries and pet supplies, continued to rise on an annual basis, albeit at a slower rate than earlier in the year. The figures for July indicated that the year-over-year price rise for groceries slowed for the third consecutive month, with food costs 0.6 per cent lower in July than in June.
Looking at the analysis of the July 2023 data by Adobe Analytics on price fluctuations across product categories, it revealed that compared to the same month in 2022, online grocery prices increased by 6.7 per cent. This points to a decrease from the preceding annual price rises of 8.1 per cent in June, 9.7 per cent in May and 9.1 per cent in April. The apex of online grocery price inflation was in February when prices were up by 14.2 per cent year-over-year.
On pet supplies, the analysis revealed online prices increased by 9.6 per cent in July 2023 compared to the corresponding month in 2022. Nevertheless, this marks a decrease from the preceding price rises of 13 per cent in June, 14.6 per cent in May and 12.4 per cent in April. Online pet store prices decreased by 1.5 per cent from the previous month.
Furthermore, on electronics, the prices have dropped significantly over the past few months, culminating in July. This decline was partly catalysed by the additional discounts offered during Prime Day, rendering electronics 2.1 per cent cheaper than they were in June. As a result, electronics prices had an 11 per cent drop in July, following a 10 per cent dip in June over the same period last year.
Moving to toys, the analysis emphasised the aftermath of substantial sales during Prime Day. It caused prices to plummet by 11.8 per cent year-over-year in July. Additionally, prices were 2.3 per cent less expensive than they had been the preceding month.
The sporting goods sector echoed a similar trend. It experienced a 10.3 per cent year-over-year price decline in July. The impetus behind this decrease once more was the Prime Day deals. Similarly, prices were 2.9 per cent less expensive than they had been the month before.
Vivek Pandya, Lead Analyst at Adobe Digital Insights, commented on the prevailing shopping patterns. He observed that consumers appear to be capitalising on mid-year discounts and shopping events like Amazon Prime Day.
According to Pandya, online price inflation for essential items appears to be tapering off. Meanwhile, prices for items that are not essential such as technology, toys and apparel are lower than in the same period last year, encouraging spending in these categories.
In a parallel development, the use of Buy Now Pay Later continues to rise. The report revealed that UK consumers spent £2.85 billion in June and July. UK consumers continued to use Buy Now Pay Later services to manage their expenses.
Buy Now Pay Later transactions constituted 15.35 per cent of all monthly online spending, with £8.8 billion spent on these services so far this year. Pandya said Buy Now Pay Later usage has spiked in the initial half of the year, indicating its role in facilitating budget-conscious shopping.
Going further to social media's impact on e-commerce between January 2022 and May 2023, Adobe Analytics discovered a tremendous 378 per cent increase in e-commerce visits from TikTok content. While TikTok's overall contribution remains modest, accounting for less than five per cent of visits, its traffic share has increased by 17 per cent since May.
Conversely, the share of traffic from Facebook and Instagram in July fell further, with referrals down nine per cent and 14 per cent year-over-year, respectively. Facebook referrals to retail sites have plummeted by 16 per cent since the beginning of 2023, while referrals from Instagram have decreased by seven per cent.
Pandya noted that the increase in referrals from social platforms demonstrates that consumers are almost always ready to shop, whether they are reading the news, streaming content, or browsing social media.
According to Adobe data, in the realm of seasonal trends, sales of fans, parasols and air conditioners increased in June. Despite the rain in the UK in July, buyers remained upbeat, with top-selling items including sunglasses, cool boxes/bags, BBQs, swimwear, beach towels and portable speakers.
© Copyright IBTimes 2023. All rights reserved.