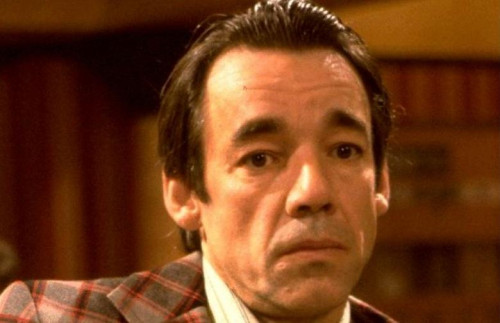 Roger Lloyd-Pack, who played Trigger on beloved BBC sitcom Only Fools and Horses, has died aged 69.
His agent confirmed that the actor died of pancreatic cancer on Wednesday night.
Lloyd-Pack was also well-known for playing farmer Owen Newitt in The Vicar of Dibley television series
Born in Islington in 1944, he studied comedy and drama at the Royal Academy of Dramatic Art (Rada).
He became a famous face around the country in 1981 when he was cast as Colin "Trigger" Ball in John Sullivan's beloved sitcom Only Fools and Horses.
Lloyd-Pack is survied by wife Jehane Markham and four children, including actress Emily Lloyd.
Stars including James Corden, Simon Pegg and Graham Linehan have paid tribute to the actor on Twitter.