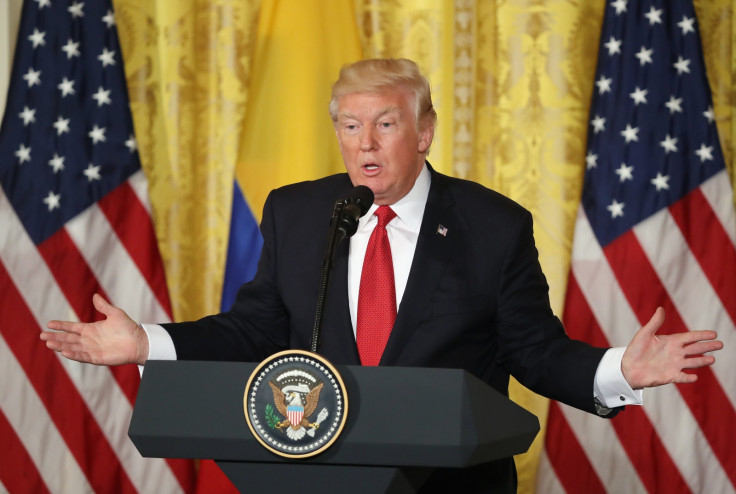 US President Donald Trump's 2018 budgetary proposals, currently before Congress, have irked many and tucked in the fine print is an outrageous plan to sell over 50% or 687m barrels of the country's government-owned strategic petroleum reserves (SPR), stockpiled in the states of Texas and Louisiana as an emergency measure.
The SPR was created by the US government following the 1973 oil crisis, which saw several Middle Eastern Opec members impose an oil embargo following Washington's backing of Israel in the Yom Kippur War.
Unconcerned by current geopolitics, the Trump administration says the sale which could generate $16bn for US taxpayers over the next 10 years.
At a time when the oil market is grappling with supply and demand imbalances, with Opec and 10 non-Opec countries opting to extend their production cuts, the impact of such a sale could be felt.
However, several Opec delegates, departing Vienna, Austria - from the recently concluded ministers' meeting – told IBTimes UK they are "unconcerned."
A Kuwaiti source said the sale was a "matter for the US government, while Opec's task over the next 9 months would be to address the inventory overhang" and bring it down a 5-year average of 2.7bn barrels, from a current level of around 3bn barrels.
A member of Iraq's delegation privately expressed scepticism whether the proposal would even pass Congress in its current format. "We believe it is being proposed as part of wider budgetary proposals which would be susceptible to amendments and is not something we are concerned about," said the delegate.
Meanwhile, the Opec and non-Opec official statement issued following their decision to roll over 1.8m bpd of cuts to March 2018, made no reference to Trump's proposal.
Opec and the participating non-Opec producers "will continue to regularly review the status of their cooperation at the technical and ministerial levels, and continue to strengthen cooperation, including facilitating the exchange of joint analyses and outlooks, with a view to ensuring a sustainable oil market," it noted.
Assessing the Trump proposal, Goldman Sachs said Opec had other and more substantial worries than a proposed US SPR sale.
The investment bank said such sales by the Trump administration, should they come through to fruition, would only average around 110,000 bpd annually through to 2027, and 66,000 bpd between 2018-2020 and a mere 25,000 bpd should they start this year.
"This is negligible relative to both the size of the Opec cuts and the global oil market of 98m bpd," Goldman Sachs has told its clients.
Meanwhile, oil benchmarks continued to struggle disappointed by Opec's decision overnight. At 12:33pm BST, the Brent front month futures contract was down 0.12% or 6 cents to $51.40 per barrel, while the West Texas Intermediate was also down by a similar margin to $48.84, with both contracts having shed over 5% overnight.