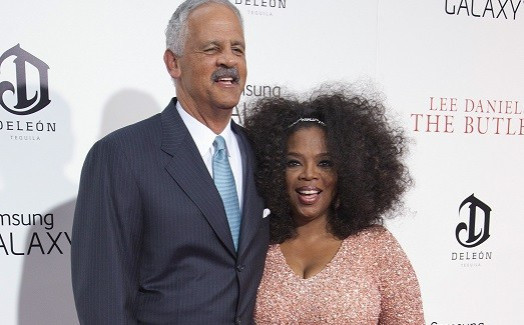 Talkshow legend Oprah Winfrey has reaffirmed that she has no plans to marry her partner of 27 years, Stedman Graham.
The 59-year-old billionaire TV host said that although she has been tempted to walk down the aisle before she was pretty sure she would leave the world as a never- married woman.
She told Access Hollywood that their relationship was stronger because they never said "I do".
"It's interesting that you would ask it because I thought about it again at Tina Turner's wedding," Winfrey said. "Tina was like, 'Oprah, you need to do this. You need to do it.'"
"I was just thinking, 'Well, OK, would things really be different?' And no, I don't think so.
"If you ever interviewed him [Stedman], he would tell you that had we married we would not be together today because he's a traditional man and this is a very untraditional relationship," she added.
"I think it's acceptable as a relationship, but if I had the title 'wife,' I think there would be other expectations for what a wife is and what a wife does. First of all, you've got to come home sometimes," Oprah laughed.
Winfrey has been dating Stedman Graham, 62, since 1986 - longer that most Hollywood marriages.