Hacking collective Anonymous has continued its anti-whaling campaign against Japan, taking down the main global website for automobile manufacturer Nissan. Both nissan.co.jp and nissan-global.com domains are still offline as of publication time following a distributed denial of service (DDoS) attack by the group.
Anonymous, which has thousands of self-identified member hackers across the world, is currently working on several campaigns protesting different political issues, as well as fighting against pro-Islamic State (Isis) influence on social media.
Anonymous has a history of protesting in aid of animal welfare – in 2012 the group started #OpKillingBay, which protested against Japan's slaughter of dolphins in Taji Cove. Then in 2014, the hacking collective targeted SeaWorld's treatment of captive Orca killer whales with the campaign #OpSeaWorld.
The latest campaign is #OpWhales, which was started in November 2015 to attack Icelandic institutions and Icelandic government websites in protest of the country's practice of whale-hunting, and now includes attacks to protest Japan's plans to continue hunting 333 minke whales per year for 12 years until 2026 as part of a new whaling plan.
Japan claims that its whaling is for scientific research purposes, but it has admitted that once the research is complete, the meat from the whales is sold commercially.
An off-shoot of #OpSeaWorld is #OpWhales, and Anonymous Twitter account @_RektFaggot_ officially claimed responsibility for the attack in a since-deleted tweet at 10.35am GMT on 13 January. The tweet said: "I did only attack the Japanese domain not my fault. @Nissan went down worldwide lol."
Then at 11.06am, @_RektFaggot_ clarified his intentions in hacking Nissan, tweeting: "@Nissan .@NissanJP There have been no threat against your information systems. The attack was to take your websites offline [not] steal data."
Nissan spokesperson Dion Corbett stressed to Bloomberg that Nissan has no stance or any connection whatsoever with whale hunting, and indicated that Nissan had voluntarily taken down the affected websites to prevent further damage to them.
"Because of a potential DDoS attack, we are temporarily suspending service on our websites to prevent further risks. Nissan continuously monitors and takes aggressive steps to ensure the protection of our information systems and all of our data," said Corbett.
The current ongoing cyberattack against Nissan is only the latest in a co-ordinated campaign that started last December, when hackers affiliated with Anonymous launched a strike to take down the official website of Japanese Prime Minister Shinzo Abe on 10 December. Then on 20 December, the hacking collective took down an additional 97 websites relating to Japanese government officers, news organisations, airports and groups concerned with dolphin and whale hunting.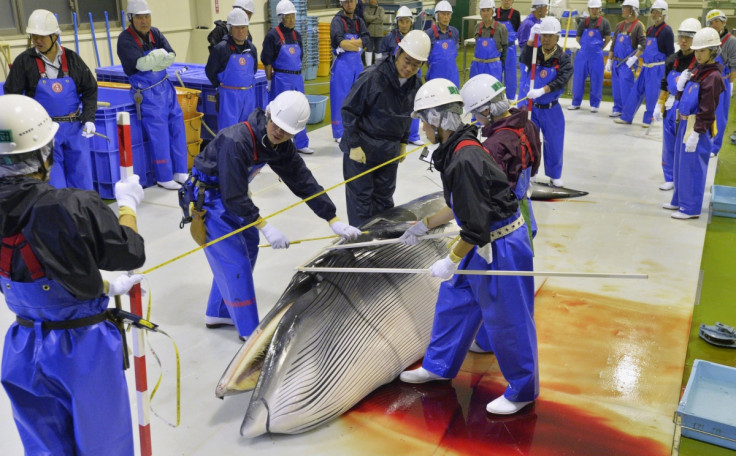 In March 2014, the International Court of Justice in The Hague ruled that Japan must halt whaling in the Antarctic after finding it was not being conducted for scientific purposes. Japan did stop whaling for one year, but it started again in December.
Japan's latest actions contravene international agreements on whale hunting set out by the International Whaling Commission's 2011 Resolution on Safety at Sea, which is led by Australia, New Zealand, the US and the Netherlands.