Hong Kong: Anonymous 'threatens' to attack Chinese websites over missing booksellers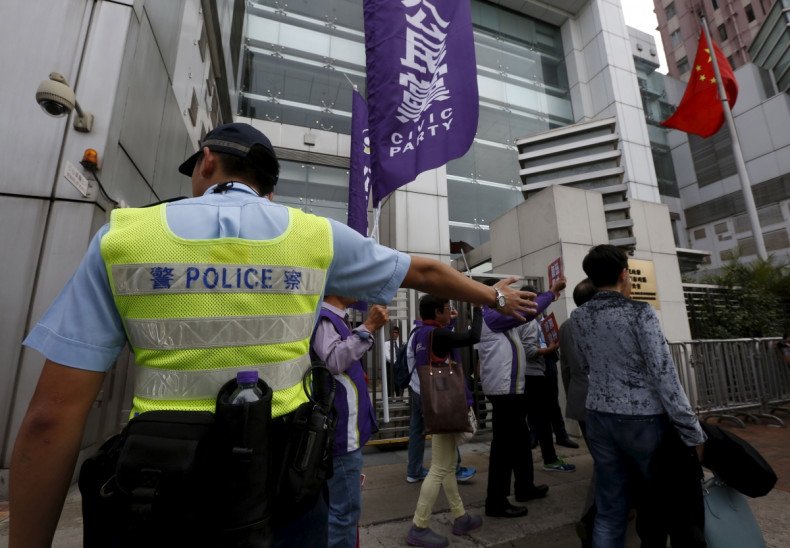 Hacktivist group Anonymous is reportedly set to target Chinese state-run websites over the mysterious disappearance of five anti-Beijing booksellers in Hong Kong. Amid the alleged threat from Anonymous, Hong Kong Chief Executive Leung Chun-ying has warned against mainland China's influence in the semi-autonomous city.
In a video posted on YouTube, an individual claiming to represent the hackers group said that its members would target Chinese law enforcement agency websites. The synthesised voice called on Anonymous members from across the world to take on the Chinese Community Party. It said that China was not abiding by the "one country, two systems" formula.
The recording, carrying the words "Anonymous Mexico Official" at the bottom of the screen was not released by the official Anonymous YouTube channel. It is, however, unclear whether the loosely-organised hacktivist collective would show its full force on Chinese cyberspace.
The sudden disappearance of Lee Bo – editor with Sage Communications – and four other staff members over the past few months created unease in Hong Kong, as some suspect Chinese law enforcement agencies to be behind the incident. Soon after Bo had gone missing, Leung called for a hastily-arranged press conference and without directly confirming that Chinese agencies could have secretly detained the booksellers, he said: "No other law enforcement agency, outside of Hong Kong, has such authority. It would be unacceptable if mainland law enforcement agents enforce laws in Hong Kong because this violates the Basic Law."
"It has been said that the incident may involve mainland legal enforcement agencies enforcing law in Hong Kong. The freedom of the press, the freedom of publication and the freedom of expression are protected by laws in Hong Kong," he added.
Sage Communications routinely sells books that are banned in China and is quite popular among tourists from the mainland. Tensions between Hong Kong – a former British colony – and the Beijing administration have escalated in recent years. This was underscored by the Umbrella Revolution in late 2014 when pro-democracy protesters lobbied for greater political reforms, free from Beijing's meddling.