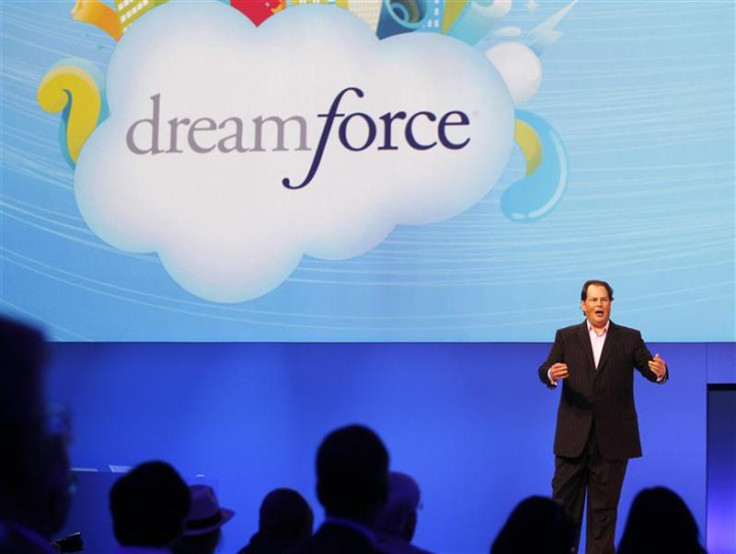 Cloud computing firm Salesforce.com is working with financial advisors to find potential takeover offers for it, after the company was approached by a potential acquirer, Bloomberg reported, citing people with knowledge of the matter.
Sources told the news agency there is no certainty about any deal, and they did not identify potential acquirers.
Shares in the company closed up 11.6% in New York on 29 April, raising its market value to about $49bn (£31.9bn, €44.4bn).
A takeover of Salesforce would be the largest ever of a software company, Bloomberg added. In addition, the acquisition would mark an aggressive push into cloud computing – a sector with high growth potential in coming years – for the buyer.
Daniel Ives, analyst at FBR Capital Markets, earlier opined that Oracle would be the "most realistic" buyer for Salesforce.com.
"We believe Oracle is front and centre as a possible buyer given its large balance sheet ($43.8bn in cash and $32.3bn in debt as of the February quarter) with room to take on more leverage," Ives said.
"Oracle is desperate to establish itself as a leader in the cloud, and acquiring the leading cloud company and bringing on board a visionary leader in Marc Benioff would help toward accomplishing this goal."
Other potential bidders include Microsoft Corp, Germany's SAP and IBM. While all those companies have their own customer relationship management technologies, they trail Salesforce's products in market share, according to an annual ranking published earlier by researcher Gartner Inc.
Nevertheless, any potential deal is expected to come under strict regulatory scrutiny, including that from the US Justice Department.