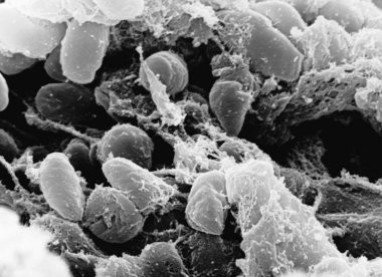 A man in Oregon is seriously ill in hospital with a suspected case of the plague, believed to have been contracted after he tried to rescue a mouse from the mouth of a stray cat.
The man, who has not been named but is thought to be in his 50s, is believed to have caught the disease after trying to grab the mouse from the jaws of the cat.
The man went down with a fever and checked into hospital after a few days where doctors told him he was displaying symptoms of the plague.
Initially, the man had swollen lymph nodes - a sign of bubonic plague - but now he's showing signs of septicaemic plague, where the bacteria multiply in the bloodstream, according to Oregon Live.
The Black Death, one of the worst pandemics in human history which killed millions of people, was brought on by an outbreak of the plague across Europe. It caused the death of nearly a third of the population in 14th century Europe.
The fatal disease has never been fully wiped out and while it is extremely rare, it can be cured with antibiotics. A plague vaccine exists but is no longer sold in the US.
Plague is a bacterial disease, caused by the bacterium Yersinia pestis, which primarily affects wild rodents. It is spread from one rodent to another by fleas.
Humans can become infected through flea bites or through contact with an infected animal.
It is believed the man caught the disease after been bitten by a flea living in the fur of the cat or the mouse.
The cat has since died and its body is being tested.
According to the World Health Organisation, there are a reported 11 cases of the plague in the US each year out of 1,000 to 3,000 cases worldwide.