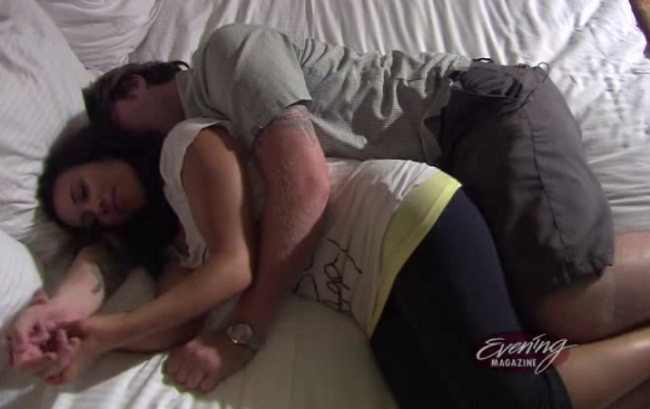 A professional cuddler has stretched out her arms to thousands of needy customers in her first week with the opening of her Cuddle Up To Me shop in Portland, Oregon.
"This business has taken off," Samantha Hess told Fox 12. "I've gotten as many as 10,000 emails in a week."
The hour-long sessions costs $60 (£45) and are not sexual in nature and include hair strokes, hand-holding and a range of cuddling positions.
Hess said she has been providing cuddles since 2013 after feeling depressed in her own life.
"I was at a place where I thought paying someone to hug me and not have ulterior motives sounded like a great idea," she said. "I decided why can't this be a thing that we can easily and safely reach for?"
Those not wanting to be touched can enjoying a reading session with Hess or one of her three other employees.
"We can customize each session depending on your comfort level. So I have people who will come in and we won't touch at all. We'll just sit and read together.
"We're not adult-orientated in any way. We just make people feel loved and accepted for who they are."
The shop is open from Monday to Saturday. Pyjamas are optional.