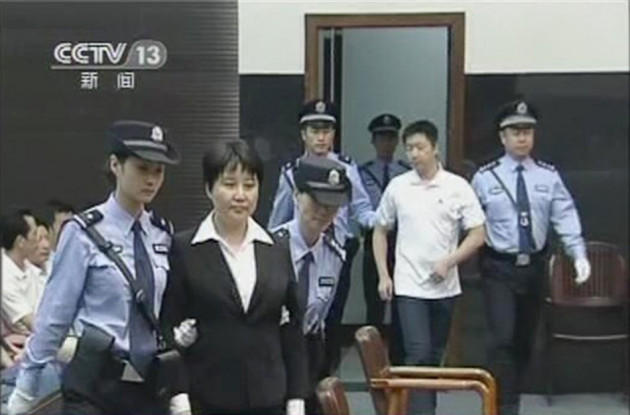 China is planning to implement a new organ donor programme as its current system of harvesting organs from death row prisoners is not sustainable or ethical.
At present, the country is reliant on organs from executed prisoners, a practice that has been widely criticised by the international community.
Haibo Wang, the director of the China Organ Transplant Response System Research Centre of the Ministry of Health, was interviewed about the proposed changes for the World Heath Organisation's Bulletin magazine.
He said: "While we cannot deny the executed prisoner's right to donate organs, an organ transplantation system relying on death-row prisoners' organs is not ethical or sustainable.
"Now there is consensus among China's transplant community that the new system will relinquish the reliance on organs from executed convicts. The implementation of the new national system will start early next year at the latest.
"This will also mark the start of phasing out the old practice. Although it took decades to establish a sophisticated national organ donation system in western countries, I am optimistic that China can leapfrog to success in a relatively short period of time given the combination of governmental support and international experience."
In 2010, Amnesty International released statistics regarding death sentences in executions. It said that thousands of executions are believed to take place in China, but that official figures are considered to be state secrets.
"Amnesty International challenges the Chinese authorities to publish figures for the number of people sentenced to death and executed each year to confirm their claims that there has been a reduction in the use of the death penalty in the country."
The human rights group said China executed more people in 2010 than the rest of the world put together.
For the past two years, the Red Cross Society of China has piloted an organ donation system in 16 regions. This will be rolled out across the country next year.
Another problem relating to organ transplants in China is the illegal international trade that takes place.
Earlier this year, the WHO said the lack of established rules in relation to organ transplantation meant foreigners could visit China and buy organs. It said that half of the 900 kidney and liver transplants performed at one centre in China in 2004 were done on non-Chinese citizens.
China's Health Ministry is now looking to design a system where organs will be allocated fairly and efficiently to people who need them.
According to the Xinhua News Agency, Vice Minister of Health Huang Jiefu said China will abolish the practice of using organs from executed prisoners within five years.
Wang said there are a number of problems that will need to be addressed before the programme is in place, including new legislation that determines 'brain death'.
He also said measures to ensure that transplant professionals are not the main drivers of death determination will need to be established, as this could "present a conflict of interest and raise public concern".
Wang said the new system would be an "opt in" one rather than "opt out", as everyone within the donation process must feel comfortable with it.