Barcelona are contemplating a move for former midfielder Oriol Romeu, according to talkSPORT.
The Chelsea youngster joined the club last summer; however had a buy-back clause attached to the deal allowing the Catalans to resign him this summer, and in 2013.
And Barca are now considering whether to activate that clause with the new season approaching.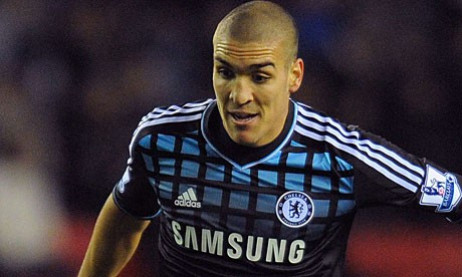 Romeu made 11 Premier League starts last season, with just two coming after the sacking of Andre Villas-Boas as Roberto Di Matteo reverted to the club's experienced heads.
Those old charges helped the club win the Champions League for the first time in the club's history as well as claim the FA Cup.
The Spaniard represents Chelsea's future in midfield, but given his impressive performances at the start of the season, Barcelona are understood to be considering activating the clause in the 20 year old's contract.
The Copa del Rey winners are looking at a move for Athletic Bilbao's Javi Martinez, but with a deal yet to be struck, Romeu is seen as the simple option given his previous relationship with the club and the ease of securing a deal.
However, while Romeu would be moving to a club in Barcelona who are among the biggest in world football, he will find fitting himself in a packed midfield a tougher ask than breaking into a Chelsea midfield of which several members are in the twilight of their careers.
Romeu's style of play has drawn comparisons with those of Claude Makelele, who played a pivotal role during Jose Mourinho's spell as The Blues' manager, by providing an insurance policy in the middle of the park.
Meanwhile, Bayer Leverkusen boss Sascha Lewandowski says Andre Schurrle is not on his way to Stamford Bridge, despite an offer from the Premeir League side.
Sporting director Wolfgang Holzhauser said over the weekend the club had received a bid for the forward from Chelsea, however Lewandowski is insistent Schurrle will stay put.
"Andre is not the one with something to prove," Lewandowski told Bild. "The fact that he's staying is a positive sign for everyone. We have huge goals, and we want to achieve them with him."