Southampton star Oriol Romeu is in no rush to make a move to a bigger club despite recent reports linking him with a return to his beloved Barcelona. The former Chelsea star told IBTimes UK that he is enjoying his football more than ever this season and won't leave the St Mary's Stadium just "for the sake of it".
Former Chelsea manager Andre Villas-Boas recruited him from Barcelona in 2011 as a prospect for the future after he had garnered a big reputation at the prolific La Masia, being even handed a first-team debut at the Catalan's side by Pep Guardiola.
However, the early departure of the Portuguese boss hindered his adaptation to the Blues as Roberto Di Matteo didn't trust in his skills. Rafa Benitez was ready to change Romeu's luck but a knee injury force him off for most of the 2012-2013 campaign and eventually frustrated his chances to prove himself at Stamford Bridge.
Jose Mourinho decided to send him on loan to Valencia and Stuttgart during the following two seasons before selling him to Southampton in 2015. The Spaniard had up and downs in his first season at Southampton under Ronald Koeman but has become into of the sensations of the current Premier League with Claude Puel.
The former Barcelona academy star has managed to fill the huge gap left by Victor Wanyama's departure to Tottenham in the middle of the park and in January Southampton rewarded him with a new deal.
The Sun and Mundo Deportivo recently reported that Romeu's superb form had also attracted the attention of Barcelona as the La Liga giants sees him as a good fit to back-up Sergio Busquets ahead of next season.
Romeu admits that playing at the Nou Camp was always his dream but he would need to think twice to make such a move.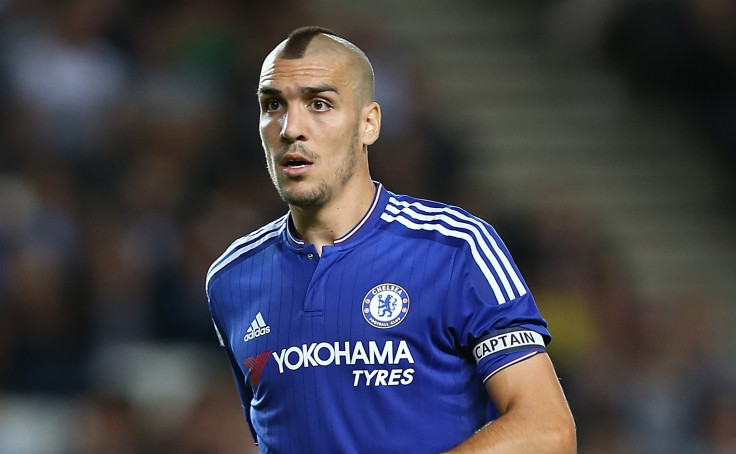 "I've already been at Chelsea and Barcelona. I've been in big clubs before and being in a big club without having the possibility to play is not what one wants. Sometimes you can think: 'I would like go to this team but depending in which conditions'. When you are happy, as I am now at Southampton, you value it and I do not want to lose just for the sake of it," Romeu said to IBTimes UK after Southampton's defeat to Tottenham on Sunday.
"There are rumours (about Barcelona). I do not know (if the interest is real) This are issues for my agent. Until the end of the season, I have to do my job here and then, if something like that comes out, we will see. But even if Barca (want me), which is the club were I always wanted to play and the one that I have always supported, being there for the sake of it is not what a player wants."
However, Romeu says that at Southampton he has finally found the stability to prove his real worth.
"I played very well with Benitez at Chelsea but after four or five games I got a big injury. Football is about moments and now that I am in a good one I hope it lasts as much as possible. Having this feelings, enjoying in the pitch, being valued by the teammates... is something that you always want and when you have it you have to value it and try to make it last," the Spaniard added.
"This is the best season of my career. It is a luxury to have these feelings, to enjoy on the pitch. Against Tottenham, maybe I started a little bit shaky but in the second half I had the confidence to bounce back. At another time you can't do that but at this moment, with the confidence that I have in myself and the confidence that the manager has in me I can do everything.
"There is a sum of things (to explain my form). Playing every game helps me to be physically better. I have more strength when I go for the ball. The confidence of the club, and the manager ... all help. And obviously also the work that I do in the day to day that is not seen in the games."