British actor Orlando Bloom turns 40-years-old today (13 January) and what a year he's had. From appearing in Netflix anthology series Easy and continuing his work as a UNICEF Goodwill Ambassador, he's certainly been busy. He even had time to literally bare all while on holiday with girlfriend Katy Perry! So with all that in mind, in order to celebrate his milestone birthday, IBTimesUK has taken a look back at key moments over his last 12 months...
Naked paddle boarding
It's physically impossible to talk about Bloom's last 12 months without mentioning two things; Katy Perry and those candid photographs of the pair of them paddle boarding that surfaced in August. The couple were enjoying a holiday together when Bloom was caught completely naked while engaging in the water sports activity. As expected... the snapshots quickly went viral.
Easy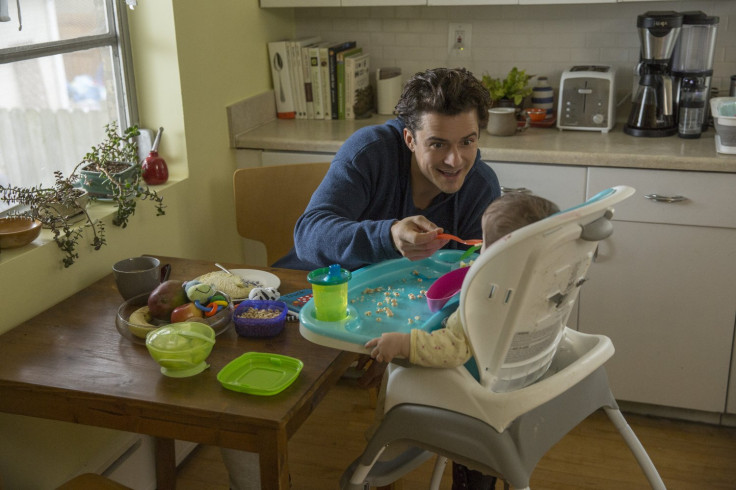 Bloom also appeared in Netflix series Easy, which was uploaded to the streaming service in September, starring alongside Kate Micucci, Laurel Krabacher and Malin Akerman. He played one half of a couple who take an interest in inviting another person into their bed after their friends introduce them to Tinder.
Lord Of The Rings 15th anniversary
2016 marked the 15th anniversary of the cinematic release of The Lord Of The Rings: Fellowship Of The Ring and Bloom was just one of the actor's who reminisced about his time filming the epic fantasy movie. He shared several behind the scenes photos, including one of co-star Viggo Mortensen and another, which saw himself getting into costume as elf, Legolas.
UNICEF visits to conflict-hit Ukraine
In May 2016, UNICEF Goodwill Ambassador Bloom travelled to war-torn eastern Ukraine to raise awareness of the global education crisis facing children in humanitarian emergencies. He shared a lot of his experiences during the trip on social media, as he visited classrooms that were hit by shells just 3km from the frontline of the conflict, which broke out more than two years ago.
Going blond...
Evidently channelling his recognisable Elvish character from the Peter Jackson series, Bloom swapped his brunette 'do for platinum blond locks in early November 2016, debuting the new look on Instagram. According to several reports, the change was for a role, which he was filming in China, but he's kept them ever since so perhaps he's just realised that blonds do have more fun.
Mr & Mrs Claus
Around Christmas, Bloom and Perry visited Children's Hospital Los Angeles to spread some festive cheer. Dressed appropriately as Mr and Mrs Claus, the pair serenaded the youngsters with Christmas carols.
Pie Face antics
In their downtime, Mr and Mrs Claus... aka Bloom and Perry also spent time with Perry's family, posting many videos and pictures on each of their social media profiles. One particularly funny clip was of Bloom playing the popular game Pie Face Showdown with Perry's brother David Hudson. It all seemed to start off well for Bloom, but then someone off-screen pushed the cream-covered plastic hand over his face!