Orlando-style terror plot to attack gay nightclubs in Paris foiled
Attacks on an air force training school and barracks were also thwarted, France's interior minister says.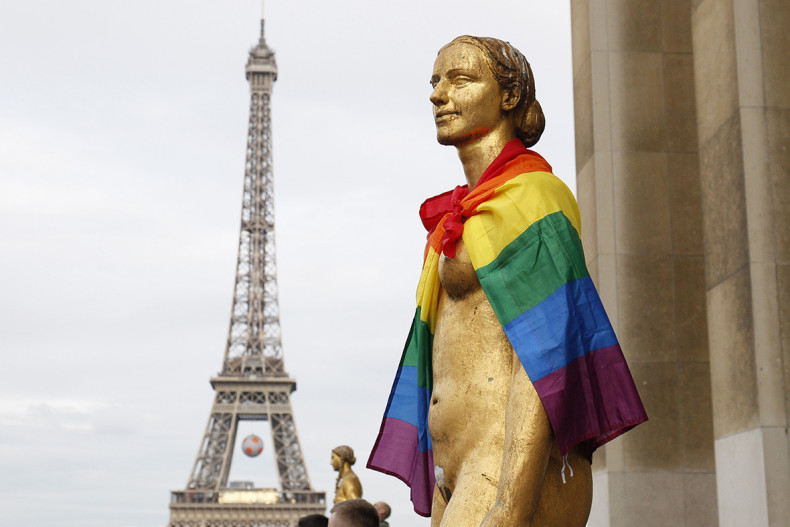 A plan to attack gay nightclubs in Paris was among a dozen terrorist plots foiled by police this year, the French interior minister has revealed.
Gérard Collomb told a National Assembly committee on Tuesday (12 September) that an attack targeting the LGBT community in the French capital had been thwarted on 22 August.
He said the planned "violent action" targeted "Paris nightclubs, targeting in particular gay establishments".
It could have repeated the horrific loss of life suffered at the Pulse gay nightclub in Orlando, Florida, where 49 people were killed by an Islamic State-inspired gunman.
Collomb gave no further details of the Paris plot, other than it was just one of 12 planned terrorist attacks foiled by French police and intelligence agencies since the beginning of the year.
"The threat remains high," Collomb said. "What Daesh [Islamic State] wants is to divide the national community and create clashes between French people. This is the trap into which we must not fall."
The plots included a plan, foiled in September, to attack a police officer with a Kalashnikov machine gun, and a planned assault on an air force training school in the southern town of Salon-de-Provence, which was also foiled in May.
The minister said another plot targeting "a barracks, a police station or a supermarket with hostage-taking," was averted in January.
The most recent foiled attack uncovered homemade explosives stashed in an unoccupied flat near Paris.
The parliamentary committee is scrutinising fresh anti-terror laws designed to replace the state of emergency imposed in France since Islamic State jihadists killed 130 people in the November 2015 Paris attacks.