Orlando Police have confirmed that the gunman who opened fire on a LGBT nightclub in Orlando, Florida is now dead. After firing on people in the club, the gunman held several people hostage and barricaded himself inside Pulse Orlando nightclub.
The fire department bomb squad are at the scene and a controlled explosion was carried out by law enforcement operatives inside the club, say authorities. Shooting was said to have started around 2am with one person telling Sky News: "People just dropped on the floor. I guess the shooter was shooting at the ceiling because you could see all the glass from the lamps falling."
The police force described the scene as a "mass casualty situation" and said support was coming from local, state and federal agencies. They tweeted that the gunman had been killed just before 6am local time in Florida.
Differing reports have suggested that at least 20-25 people have been injured. Pulse Orlando wrote on their Facebook page "Everyone get out of pulse and keep running".
Ricardo Negron Almodovar told BBC News that the shooter opened fire as the Latin-themed club night was closing. "We heard rapid fire go off. In the room I was in, people went down to the floor. I wasn't able to see the shooter or people get hurt.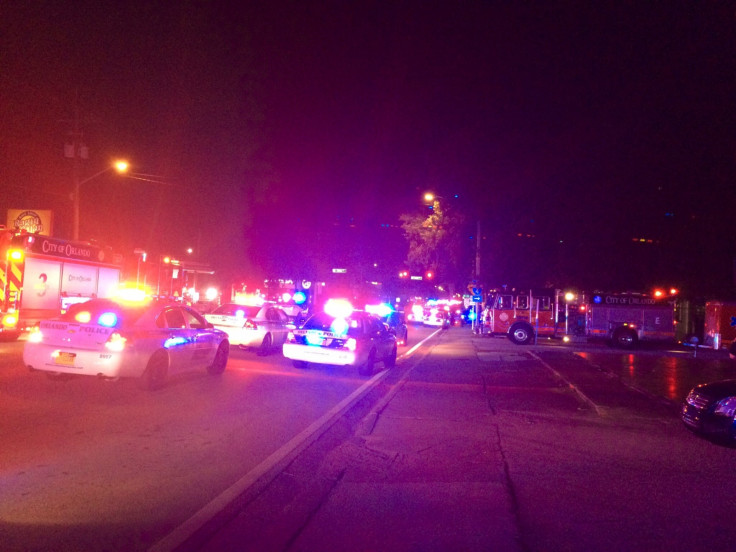 "At some point, there was a brief pause, and a group of us got up and went to the exit that leads to the patio area outside. We found an exit and after that... I just ran."
Rosie Feba told Orlando Sentinel she and her girlfriend were in the club near closing time when, "she told me someone was shooting. Everyone was getting on the floor. I told her I didn't think it was real, I thought it was just part of the music, until I saw fire coming out of his gun."
Another eyewitness, Anthony Torres, reported that he heard people screaming that others in the nightclub were dead.