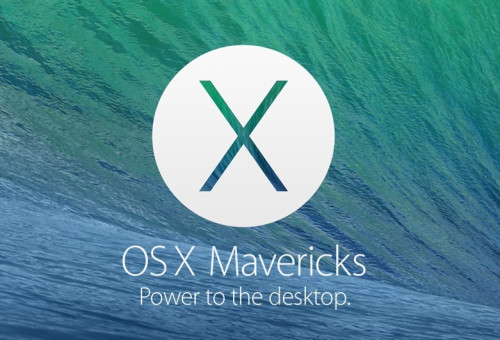 It now appeared that 802.11 ac Wi-Fi internet connectivity in some of the new 2013 27-in iMac desktops is very slow. This is despite the fact that other iOS devices on the same networks works fine without any issue.
The problem of slow Wi-Fi on the Mac running OS X Mavericks seems to be a widespread issue, with several users reporting the same at Apple Support Communities.
However, there is a fix for this issue, which is by deleting home network's SSID and then re-adding it (explained below).
Those who are facing slow Wi-Fi connectivity after upgrading their desktop systems to OS X 10.9 Maverick, may follow our easy fix.
How to Fix slow Wi-Fi issue after Mac OS X 10.9 Maverick update
Step-1: Go to Apple>> System Preferences>> Network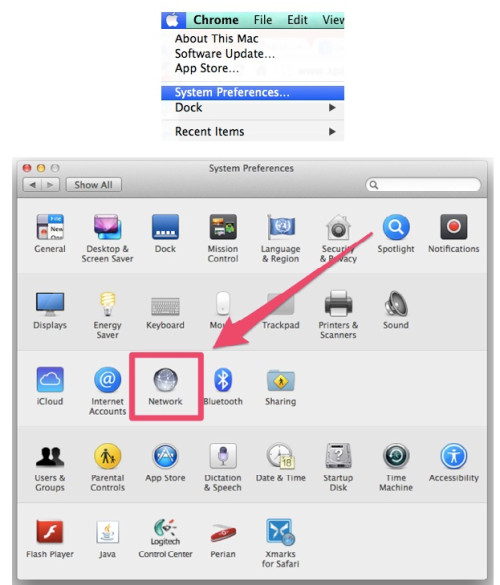 Step-2: Click on Advance, then turn off the Wi-Fi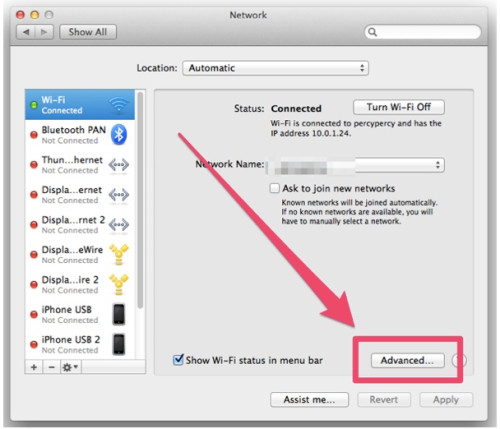 Step-3: Find your existing network name in the list of preferred networks then click the "--" button to delete it. Click "+"and re-add it. Click OK when it is done then click Apply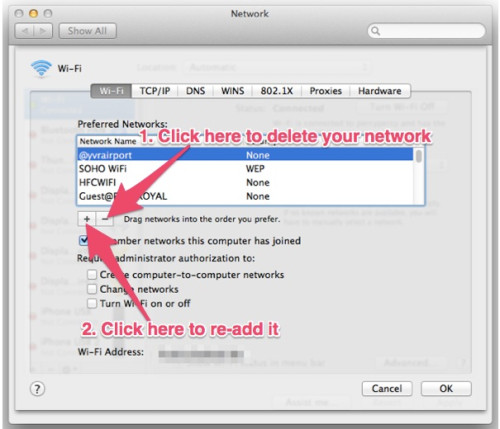 Step-4: Turn Wi-Fi back on (Connect to your network) and reboot your Mac
After the process is completed, your Wi-Fi should be improved but the mileage might vary. There is another way to fix the Wi-Fi speeds of the 2012 MacBook Air is by disabling Bluetooth. Doing so has been reported to work fine to get back the normal Wi-Fi speed.
Must read: How to Install OS X 10.9 Mavericks on Intel-based PC
[Source: iPhone in Canada]