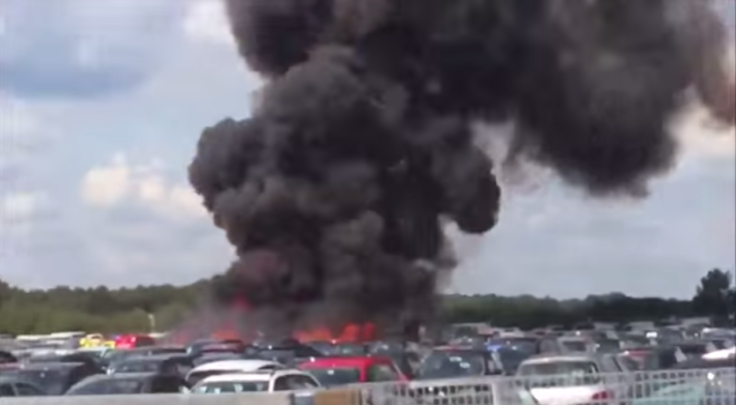 A half-sister and a stepmother of slain al-Qaeda leader Osama bin Laden are believed to have been killed in the plane crash at a private airport in Hampshire.
The private jet, owned by the family members of the notorious al-Qaeda commander, overshot the runway when it was attempting to land at Blackbushe airport killing four people on board. There were three passengers and a pilot.
Without explicitly confirming the identities of the deceased, Saudi ambassador to Britain, Prince Mohammad bin Nawaf Al Saud tweeted: "His royal highness Prince Mohammed bin Nawaf bin Abdul Aziz, the ambassador of the Custodian of the Two Holy Mosques to the United Kingdom, offered his condolences to the sons of the late Mohammed bin Laden and their relations for the grave incident of the crash of the plane carrying members of the family at Balckbushe airport."
The Brazilian-built Embraer Phenom 300 was completely destroyed after it crashed into the British Car Auctions site. Reports in Saudi media also suggested relatives of bin Laden were among the victims.
Saudi authorities are reported to be working with British officials to transfer the victims' bodies.
The plane was flying from Milan in Italy to the UK though some reports in the Saudi local media said the aircraft crashed during takeoff.
"I saw it when it had just happened, and could see the plane and cars in flames. The plane nosedived into the cars and exploded on impact," said Andrew Thomas, who was at the car park when the plane crashed, according to the BBC.