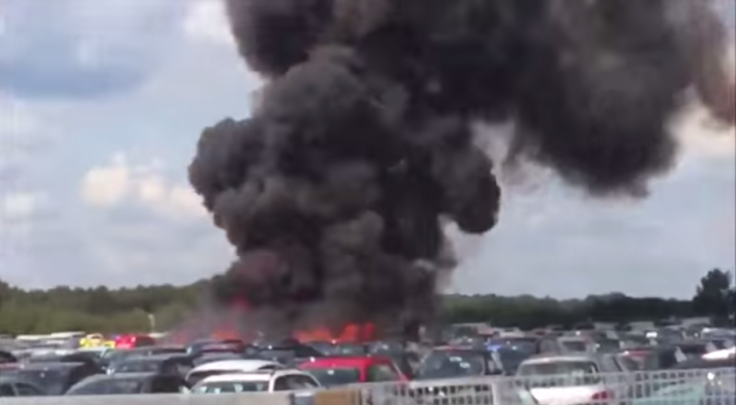 A business-class aircraft crashed into a car dealership depot near Blackbushe Airport in Hampshire around 3pm on Friday (31 July) after it overshot the runway.
An eyewitness said that people have died in the crash, and video footage they captured shows firefighters as they worked to extinguish a large blaze amidst new cars and vans.
Twitter user @tubman89 filmed the fire at British Car Auctions. "Very sad people died please remember that," they wrote. Initial reports say that four people were injured in the crash.
Very sad people died please remember that and im not interested in selling rights its not right please no more offers pic.twitter.com/7UafZDqNdH

— Tubman Thomas (@tubman89) July 31, 2015
According to eye-witness reports the plane clipped the fence at the end of the runway and flipped over into the lot of cars and vans.