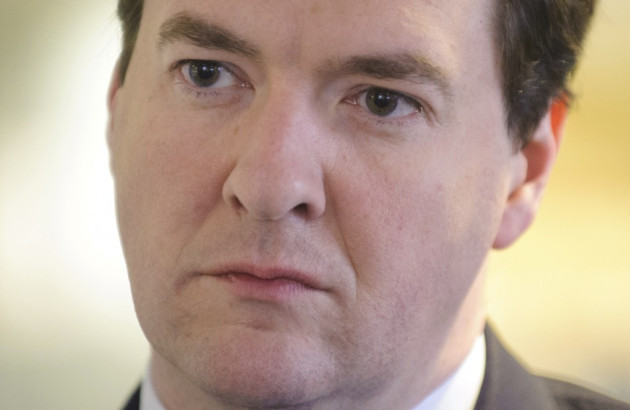 George Osborne has warned Europe that the coalition government could lead Britain out of the EU unless changes are made.
The Chancellor told German newspaper Die Welt that Brussels reform was urgently needed.
His strongly worded call for change within the EU could ratchet up domestic tensions within the coalition between the ruling Tories and the more pro-Europe Liberal Democrats.
Asked if Britain would be a member of the European Union in ten years' time, Osborne refused to give a straight "yes" answer.
The Chancellor said: "I very much hope that the UK will remain a member of the EU. But in order to stay in the European Union, the EU needs to change.
"The British people are very disappointed with the EU, and the people have the feeling that too many decisions are taken too far away in Brussels. Our citizens wonder whether Europe can really solve their most pressing problems and create jobs and wealth."
Osborne spoke of his frustrations with bureaucrats in Brussels during negotiations about the amount of money Britain gets back in rebates.
His words came a day after Britain was rapped by top German official Gunther Kirchbaum, who insisted there was a limit to how much Britain could demand back while remaining a member state.
Audience of Conservative backbenchers
Treasury colleague Danny Alexander moved to dampen the impact of the Chancellor's statement.
"George Osborne may have been talking to a German newspaper but his real audience were Conservative backbenchers," said the Treasury Secretary.
Osborne was pressed by Die Weld on whether British voters would be given a referendum on Britain's continued EU membership.
Osborne replied: "The prime minister will this month hold a keynote speech on Europe and I want to anticipate nothing."
PM David Cameron recently said that a new consensus for Britain's relationship with Europe was necessary.
"The 17 members of the monetary union will create an increasingly close political and economic union," said Cameron.
"This is a challenge for the countries involved, but also for the EU members who are not part of the euro. We welcome the fact that the euro will strengthen but we also want to protect the rights of countries that are not part of the euro, preserved in these changes."