Hollywood producer Harvey Weinstein has been thanked by Academy Award winners more times than God.
Rebecca Rolfe, a Masters student at Georgia Tech, analysed Oscar winner speeches from the last 60 years to look for trends in gratitude.
She found that most recipients (79 percent) thank someone with almost half of all winners saying thank you to their family.
Rolfe looked at five awards for her study - Best Actor, Actress, Supporting Actor, Supporting Actress and Director. She watch 207 speeches made since 1953, and charted the winning speeches.
"Winners tend to start their speeches broadly by thanking the academy or fellow nominees, then gradually make it more personal," Rolfe said.
"After reflecting on the win's significance, they typically thank their peers, colleagues and sometimes even their lawyer before mentioning family."
In total, 11 winners thanked God for the award - but 12 thanked Weinstein.
Actresses were twice as likely to cry as actors, but Rolfe said that teary acceptance speeches by the likes of Halle Berry and Gwyneth Paltrow were a recent trend.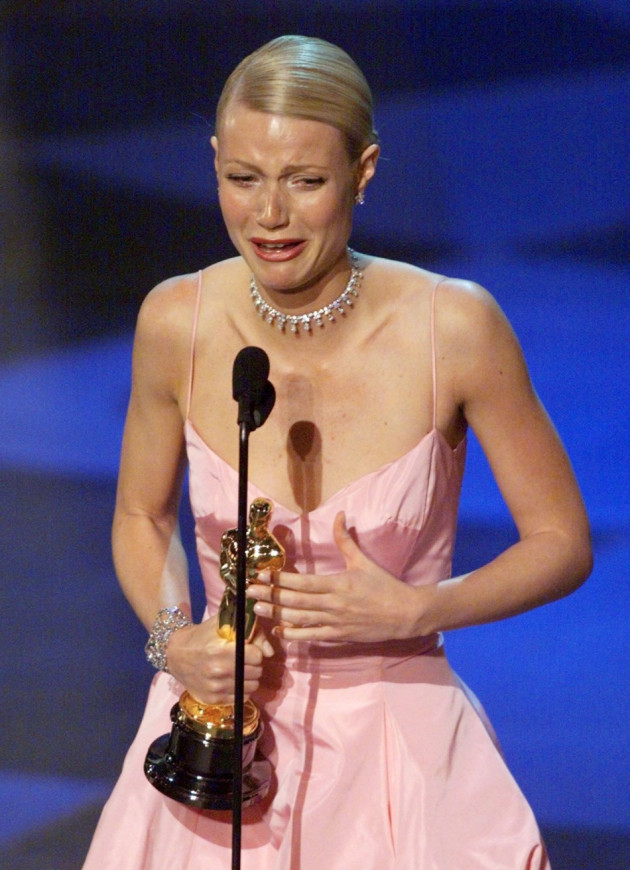 Seventy-one percent of the crying has taken place since 1995. "Much like the movies, acceptance speeches are a type of performance," said Rolfe.
"I believe the tears are real, but perhaps, maybe even subconsciously, actresses know what is expected of them when they accept the honour. Maybe the public has come to expect an emotional speech, so actresses are more emotional than they would be otherwise."
Steven Spielberg is the only director to have cried, shedding a tear when he accepted his Oscar the Best Director for Schindler's List in 1993.
This year he is nominated for the biopic Lincoln.
One in four male winners hoist their Oscar statuette into the air, while 60 percent of female winners cradle the statue with both hands, the research found.
And speeches have become longer - in the 1960s they lasted an average of 40 seconds but now we can expect to see winners on stage for two minutes.
As part of her study, Rolfe has created a website that allows users to compose their own speech and compare it to Oscar winners throughout history.
The 85th Academy Awards will take place at the Kodak Theatre in Los Angeles on Sunday (24 February).