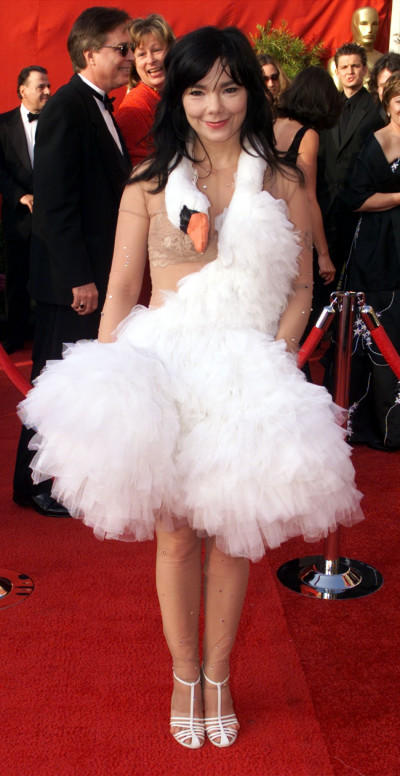 It's Hollywood's biggest night - the 84th Annual Academy Awards. This is the night that all of the industry's fashion divas and elegant leading ladies make sure they shine the brightest.
The whole world waits with bated breath, to be properly stunned by their favourite dazzling starlet... some, unforunately, don't quite make it.
Some outfits leave us a little speechless... and not in a good way. For example, in 2001, singer Bjork wore a swan gown, while Lizzy Gardiner wore a gown (that she designed) made from American Express credit cards!
We've rounded up some of the most buzzed-about hits and misses in red carpet history.
A glimpse at some of the worst dressed Oscar attendees.
Must Read:Oscars 2012 Red Carpet: Best Dressed Stars [Photos]
Oscars 2012 Red Carpet: Worst Dressed Stars [PHOTOS AND POLL]
Oscars 2012 Red Carpet: Best Accessories of Best Dressed Stars of the Night [PHOTOS]
Oscars 2012 Red Carpet:Jennifer Lopez's 'Nip-Slip', A Wardrobe Malfunction? [PHOTO]