The 89th Academy Awards are set to take place on Sunday (26 February) at the Dolby Theatre in Hollywood and while many film fans are excited about the golden statues being dished out, it seems like the the run-up to this year's Oscars is absent of some serious buzz. But why isn't the annual event earning the same level of hyped reaction as it usually gets?
Perhaps movie enthusiasts feel there were not many surprise shortlist inclusions - resulting in a lack of overwhelming build-up drama surrounding the ceremony itself. Here are more reasons why the event may not be be as lauded this time round...
Jimmy Kimmel
There's no denying that Kimmel is well-liked as a comedian but he's certainly a safe choice when it comes to hosting, particularly in comparison to last year's Chris Rock. The latter had no qualms in publicly calling out the Academy for their lack of diversity across 2016's nominees – it's doubtful that Kimmel will be as bold with his jokes.
Equality amongst nominees
With the #OscarsSoWhite controversy last year, everyone had a clear reason to engage with the Oscars, campaigning in the name of equality and for more diverse talents to be recognised.
Disclaimer: This is undoubtedly a fantastic thing and may it continue in years to follow, with equality getting more and more apparent across the board. However, this year, there is no controversial draw to the awards' show. The knock-on effect on social media - which is fairly quiet on the Oscars right now - can't help but spring to mind the phrase: "There is no such thing as bad publicity".
Predictable winners
Okay, so the actors and actresses who will walk away with best lead accolades are relatively easy to call most of the time, but other categories can almost be impossible to guess accurately. In recent years, there was much mystery as to who would triumph between 12 Years A Slave and Dallas Buyers Club, Boyhood and Birdman or The Revenant and Spotlight. However, this year we think the best-picture winner is pretty much a dead-cert: Damien Chazelle's La La Land.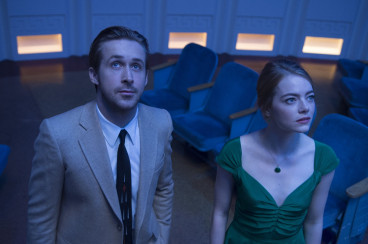 La La Land winning big is so predictable, say some, that the musical has received a huge amount of backlash over its inevitable victories, with some dubbing it unworthy before it's even scooped up any prizes. The Guardian's David Cox stated in a recent article that winning would not only be a "disaster for Hollywood" but also for society as a whole. Seems a little extreme; whatever you may think of the story, there's no denying the film's technical brilliance.
Regardless, the main takeaway on reading misaligned yet scathing takedowns is this: journalists, and the viewing audience in general, are so desperate to create controversy around the Oscars that they're simply fanning non-existent flames to make it a tad bit more exciting. Nothing can ever just be hunky-dory now, can it?
No stand-outs
Last year, there was a theme running alongside the Oscars and that was whether 2016 would finally be the year that Leonardo DiCaprio receive his long-deserved Academy Award. Having been nominated four times prior to 2016, his fans (and peers) were desperate to see him win and the whole thing provided thousands of hilarious memes, videos and interviews with actors that had worked with him in the run-up months.
On the flip side, last year's best actress winner Brie Larson was regarded as a relative newbie on the acting scene, which added to her own intrigue. Despite having been in films since 1999, The Academy and celebrity fans love an ingenue that's seemingly come out of nowhere and immediately bagged themselves an Oscar. It was a similar situation with Alicia Vikander, who won best supporting actress for her role in The Danish Girl, in 2016 too.
For more entertainment news follow A-List on Twitter @Alistinsider