Oscars host Jimmy Kimmel won't cancel Ryan Seacrest interview despite sex assault claims: Here's why
The Live With Kelly & Ryan host has been accused of sexual harassment by Suzie Hardy, his stylist of six years on E! News.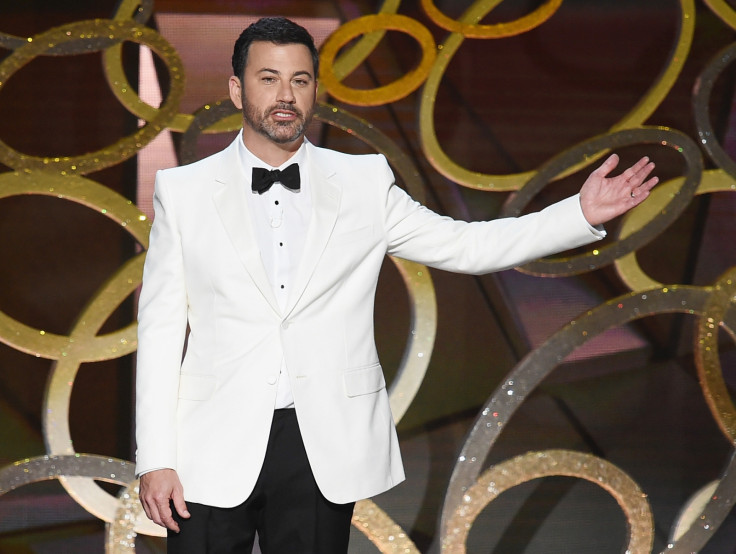 Oscars host Jimmy Kimmel has addressed the latest controversy surrounding fellow TV personality Ryan Seacrest.
The 43-year-old host of Live With Kelly & Ryan has been accused of sexual harassment by Suzie Hardy, his stylist of six years on E! News. However, Seacrest has denied all the charges.
And now Kimmel too has weighed in on the sex assault controversy, urging people to focus on the "facts of the story".
Kimmel, who is all set to shoulder hosting duties at the upcoming Academy Awards for the second year in a row, is scheduled to sit down for an after-show chat with Seacrest and his co-host Kelly Ripa.
And as per the plan, the Jimmy Kimmel Live! host confirmed that he will be proceeding with the interview despite the latest wave of allegations against Seacrest.
"Of course I will," the 50-year-old chat show host said, adding, "Listen, you know, we should at the very least afford people the opportunity for truth, what the facts of the story are before hanging them out to dry."
When asked if Kimmel might be bringing up the allegations during the interview, the ABC star further clarified, saying, "He's interviewing me."
This comes after the American radio personality-turned-TV host refuted allegations that he subjected his E! stylist to unwanted sexual aggression, a response which has drawn a reaction from the accuser.
"I remained quiet for years out of fears that my story wouldn't be believed and that I would be subject to scorn and ridicule for telling it," Hardy was quoted as saying by Variety.
She added, "I was emboldened by the bravery of others to finally and confidentially tell my story to NBC. Ryan elected to take the story public with a false narrative that he was exonerated and the victim of some sort of money grab. He is not the victim, and I refuse to let him victimise me for telling the truth."
Meanwhile, the network also seems to have given the green signal to Seacrest, who will even be anchoring the red carpet show on Sunday, 4 March, for E!
"E!'s investigation was extremely comprehensive and thorough," a spokesperson for the network said in a statement.
"The investigator is an attorney with nearly 20 years experience and is highly regarded professionally. Any claims that question the legitimacy of this investigation are completely baseless," the statement further read.