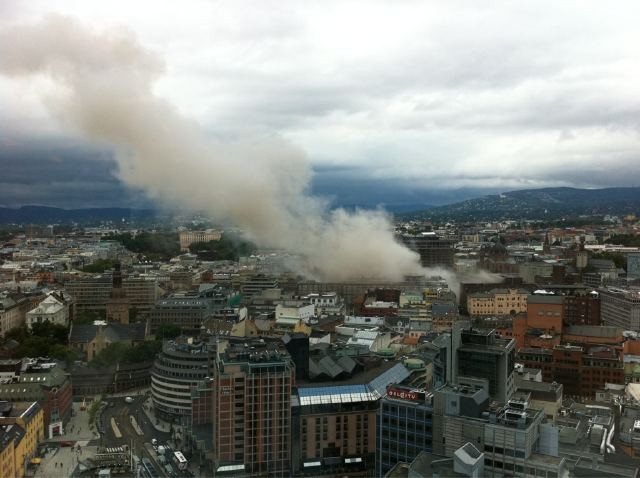 An explosion has blown most of the windows of a seventeen storey building in the centre of the capital. There have been suggestions that the bombing happened at a government building which contains the offices of Prime Minster. There has been one confirmed fatality with up to nine people injured.
Television footage from the scene showed rubble and glass from shattered windows in the streets - smoke was around some buildings. The wreckage of at least one car was in street.
All roads into the city centre have been closed, said the NRK, and security officials evacuated people from the area, fearing another blast.
Oistein Mjarum, head of communications for the Norwegian Red Cross, said his offices were close to the site of the explosion.
"There was a massive explosion which could be heard over the capital Oslo," he told the BBC.
Journalist Asgeir Ueland said that Oslo is a popular destination for people from other parts of Norway.
He said the streets were crowded: "It happened when people were packing up for the weekend and leaving their offices.
"There were lots of people with blood on their faces and severe cut.