Donald Trump seems to be on a mission to not only alienate the public but have them at the gates of the White House with pitchforks. The US president triggered world-wide outrage with his latest comments regarding the 11 August Charlottesville violence.
"You also had some very fine people on both sides," Trump said at a press conference on 15 August. "You had many people in that group other than neo-Nazis and white nationalists. The press has treated them absolutely unfairly. Now, in the other group also, you had some fine people but you also had troublemakers.
"What about the alt left that came charging at, as you say, at the alt right? Do they have any assemblage of guilt?" he said, throwing the blame on the counter-demonstrators. "What about the fact that they came charging with clubs in their hands swinging clubs? Do they have any problem? I think they do."
In his remarks on Tuesday, the president made it evident that he did not plan on taking a strong stand against the white supremacist groups. "You had a group on one side that was bad, and you had a group on the other side that was also very violent. And nobody wants to say that, but I'll say it right now."
The public's anger over Trump's reluctance to pointedly admonish the pro-white and pro-fascist groups had already reached a boiling point by 15 August but his latest attempt at spreading the blame has tipped the pot, with people taking to Twitter to shame the Potus and demand his impeachment.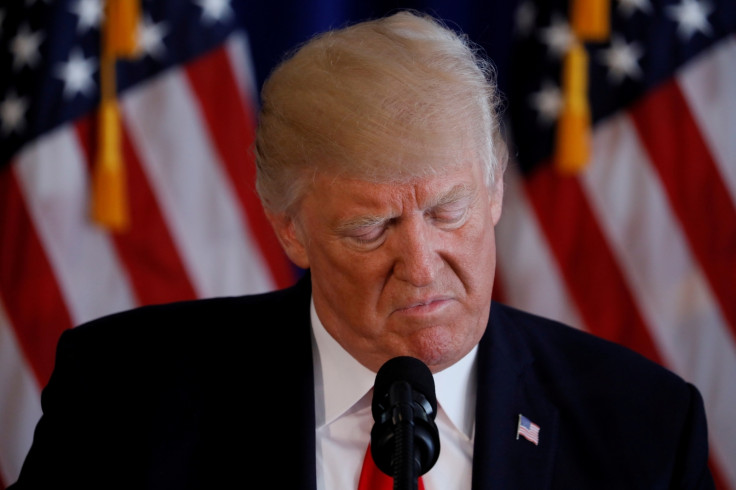 "Every past president that is still alive needs to come forward now and denounce Trump and advocate for him being declared unfit for office," comedienne Chelsea Handler wrote online while actress Elizabeth Banks stressed that "America's fate is not with the racist madman POTUS, it's with the 300 Republicans in Congress not impeaching him".
Across the pond, JK Rowling continued her commentary of US politics. "One good thing about that abomination of a speech: it's now impossible for any Trump supporter to pretend they don't know what he is," she tweeted.