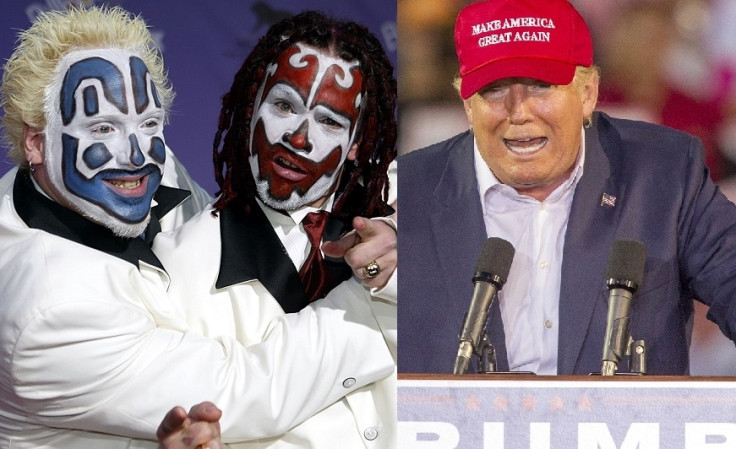 A pro-Donald Trump rally organised with the aim of ensuring the "voices of mainstream Americans" are heard may have to share space with a slightly different group of demonstrators who feel they have also been misinterpreted - the Juggalos.
The Mother of All Rallies (Moar), which described itself as the "Woodstock of American Rallies" is scheduled to take place at the National Mall in Washington DC on 16 September and will feature talks from high-profile supporters of the US President, including Marco Guiterrez, founder of Latinos for Trump and congressional candidate for California, Omar Navarro.
A description of the event, which is estimated to have several thousand people attending, reads: "Due to increasing political and social unrest, many believe that core American values, customs and traditions are being sacrificed.
"Rally participants will demand protection for traditional American culture while they express their love for the United States and the America First agenda. Moar will send a message to the world that the voices of mainstream Americans must be heard."
While further details are still to be released, it has been confirmed that the band Madison Rising will also be performing. However, thousands of other music lovers are also expected to meet at the National Mall at the same day, but not those who are fans of "patriotic post-grunge" group.
The Juggalo March, a much anticipated rally organised by the followers of Insane Clown Posse, is also scheduled to take place in Washington on 16 September over what they see as unfair treatment of their hugely loyal and dedicated fan base.
Juggalos are the name given to dedicated fans of the Detroit rap group, known to wear clown make-up and distinctive clothing and tattoos to show their support.
In 2011, fans of the hip-hop pair known for their ultra-violent lyrics gained worldwide notoriety after the FBI classified them as "loosely organised hybrid gang" who exhibit "gang-like behaviour and engage in criminal activity and violence."
In 2014, the Michigan-based rappers Shaggy 2 Dope and Violent J, also known as Joseph Utsler and Joseph Bruce respectively, launched a lawsuit against the FBI saying their fans had been unfairly discriminated against as a result of classification, which they described as "unwarranted and unlawful."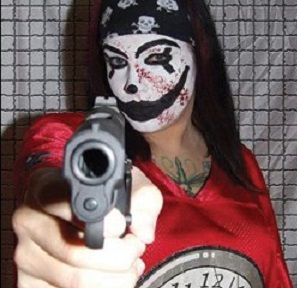 The Juggalo March, first organised more than a year ago, was scheduled for this September as a show of solidarity for the "hundreds if not thousands of people" who have been perceived as a gang affiliate for being an Insane Clown Posse fan.
A description on the official Juggalo March website said: "Over the past five years, our legal team has heard testimonies and reports from Juggalos all over the nation who have lost custody of their children, been fired from jobs, denied access into the armed forces, and the most common consequence — being officially labelled as a gang member by law enforcement agencies for wearing Juggalo related clothing or brandishing one or more Juggalo tattoo."
It adds: "We need you and your voice to make sure that we shout above the chaos of this noisy world and are heard loudly and clearly as we deliver a message right into the nerve centre of America that the Juggalo Family is not a joke, punchline, or any form of criminal organisation."
Neither the Juggalo march or Moar are expecting or advocating any violence to take place at either demonstration should they both go ahead as planned
Insane Clown Posse's infamously obsessive fan base was the subject of a 2014 documentary Whoop Dreams, which focused on the band's annual Gathering of the Juggalos music festival.