Foreign Banks Knocking On India Inc's Doors With Cheap Dollar Loans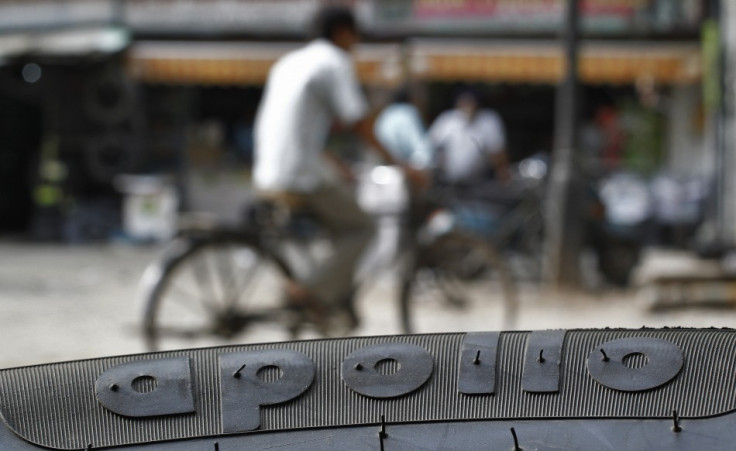 Foreign banks are queuing up to bankroll corporate India's mergers and acquisitions (M&A) war chest, after some American and European lenders backed off when the economic downturn lowered India Inc's appetite for overseas buys.
Standard Chartered, Citigroup and Deutsche Bank are the latest to offer cheap US dollar loans to Indian companies, trying to make the most of an existing opportunity before a potential pruning of the US Federal Reserve's asset buys increases their cost of funding.
"Foreign banks have larger balance sheets and a lower cost of funding in US dollars and other foreign currencies. This allows them to lend to Indian companies at cheaper rates than Indian banks," Reuters reported.
"The outbound trend started a few years back, and took a pause when the macroeconomic environment worsened," Aisha de Sequeira, Morgan Stanley's India investment banking head, told Reuters.
But "the debt market is back today", said Venkat Anantharaman, South Asia Co-Head for wholesale banking at Standard Chartered, referring to the US high yield market and opportunity to provide companies with the money needed to grow.
Foreign investment banks have operated on "wafer-thin margins" in India for a while now. Rebounding M&A activity could change that.
India's Apollo Tyres said last week it was buying Ohio, US-based Cooper Tire & Rubber for about $2.5bn, to strengthen its North American footprint. Banks funded the entire deal.
Deutsche Bank and Morgan Stanley advised Apollo, while Bank of America advised Cooper.
Foreign banks such as Barclays, HSBC, Morgan Stanley, Goldman Sachs and the Bank of America Merrill Lynch have all been hit hard with outbound M&A volumes dropping over the last few years.
Foreign currency loans from India dropped to $17.3bn in 2012 from $24.1bn a year earlier, according to Thomson Reuters LPC data. That volume is at $5.4bn so far this year, excluding the loan given to Apollo Tyres.
Indian M&A activity in 2012 saw a strong rebound in aggregate deal value, at $ 36.3bn, 22.6% higher than the 2011 tally. Deal volumes in 2012, at 268 deals, were 7.6% higher than the 249 deals registered in 2011, Mergermarket data showed.
India's companies are looking to add new revenue streams after the pace of economic growth in the South Asian country dropped to a decade low in the 2012-13 financial year. "The current thinking of a typical Indian promoter today is 'it's very tough to do business in India. It takes forever to get an approval and the overall economy has also slowed down,' " Standard Chartered's Anantharaman said. "If I want to expand my business looking overseas makes sense. Second, let me de-risk my portfolio, having more of global revenue than just India revenue."
But concerns remain as to the success of debt-loaded deals.
Tata Steel's acquisition of Anglo-Dutch steel maker Corus Group in 2007 for about $13bn did not "pan out as planned as the commodity cycle turned", Reuters reported. The Indian steel major announced a $1.6bn writedown last month, burdened with about $10bn of debt on its books.
Market reaction to the Apollo deal was sharp: the company's market value fell by 30% last week on concerns surrounding the huge debt it will take to fund the Cooper deal. This could prevent other Indian firms from taking the debt-only route.
© Copyright IBTimes 2023. All rights reserved.