Outdated car dashboards will soon look like smartphone displays, says Audi Virtual Cockpit maker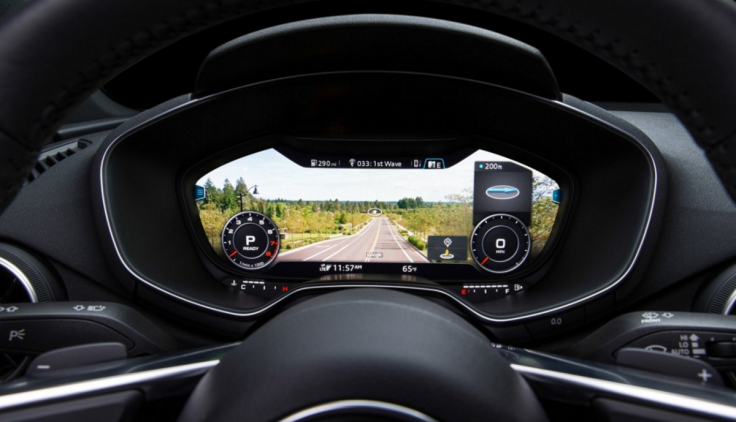 The user experience of car dashboards and infotainment screens today is outdated, claims industry leader Rightware, which is working on futuristic interfaces for Audi, Nissan and a dozen other carmakers.
Speaking from the company's global headquarters in Helsinki, Finland, Rightware chief executive Olli Laiho criticised most current systems for their poor design, software that cannot be updated, a lack of cohesion between the instrument cluster and dashboard screen, and for lagging far behind smartphone and tablet software.
Speaking to a group of journalists, including IBTimes UK, Laiho said: "The centre screen and instrument cluster are completely different [in most cars sold today]. Nothing is shared, and they were probably created by different teams in different countries."
He added that car companies are "really struggling with creating a branded and consistent user experience... Apple and Google coming into the car [with CarPlay and Android Auto respectively] is really a big thing. Another world."
Rightware is a start-up currently working with 15 car manufacturers from the US, UK, France, Germany, Korea, China and Japan.
The company is responsible for the Virtual Cockpit used in the new Audi R8 supercar. Replacing all traditional dials with a single large computer screen, Virtual Cockpit shows digital dials, read outs and a huge satnav map right in front of the driver and in their line of sight. The display can be customised in the way a set of analogue dials simply cannot.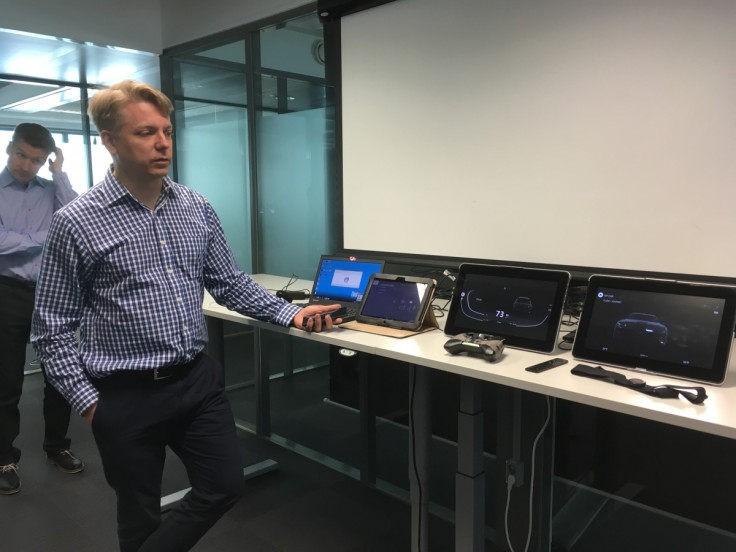 The battle for screen real estate
Laiho says there is currently a "battle for screen real estate" in the car, with Apple and Google stealing driver attention away from the carmakers' own systems. He said carmakers should be looking right now to reset this balance and convince drivers to stick with the factory-installed option, rather than reverting to CarPlay or a windscreen-mounted smartphone.
To solve this, in the next one to three years Laiho expects carmakers to dramatically change their instrument clusters and dashboard screens. Providing an experience equal to or better than the smartphones and tablets drivers are used to is crucial to making this a reality. The experience, Laiho says, must extend from the instrument cluster to the dashboard screen, and on to a companion smartphone app, used to remotely control the air conditioning, for example.
Tesla, BMW and other manufacturers already offer such apps, but these are just scratching the surface of what would soon be possible. Even the Tesla Model S, arguably the most high-tech car on sale today, has its shortfalls. Laiho explained how if a customer who has their Model S set just so cannot transfer any of this personalisation (user interface, climate, seat position, music, and so forth) to a second Tesla loaned to them while theirs is getting a service or being repaired.
Laiho sees a future where the smartphone app holds all of your profile settings, which can be synced to the car when your phone is tapped against an NFC reader in the car. Rightware showed off a working concept of this system to IBTimes UK during a visit to its Helsinki office. A husband and wife would tap their phones against the receiver, likely to be located in a phone holder, and the car would adjust to how they like it.
Upgrades and in-app purchases
Tesla is already experimenting with software updates and upgrades bought by the driver after their car has been purchased. Laiho believes this will be an important part of the future of motoring. "Over-the-air updates are coming very soon as standard to all models of car," he said, adding: "Drivers are willing to pay for software and user interface updates, either as a one-off purchase or as a subscription model... there are huge monetisation opportunities through connected services. Consumers are totally OK with that."
The industry is clearly ripe for innovation – a thought recently shared by Apple CEO Tim Cook – but carmakers will need to act quickly. Instead of taking between three and five years to develop a dashboard and infotainment system, they will use more software creation platforms such as Rightware's Kanzi to bring this time down to less than a year. That way, car technology would still feel new and contemporary when the car goes on sale, rather than looking tired and dated the moment they buy it.
© Copyright IBTimes 2023. All rights reserved.