Elon Musk: 'I spend some nights at the Tesla factory in a sleeping bag'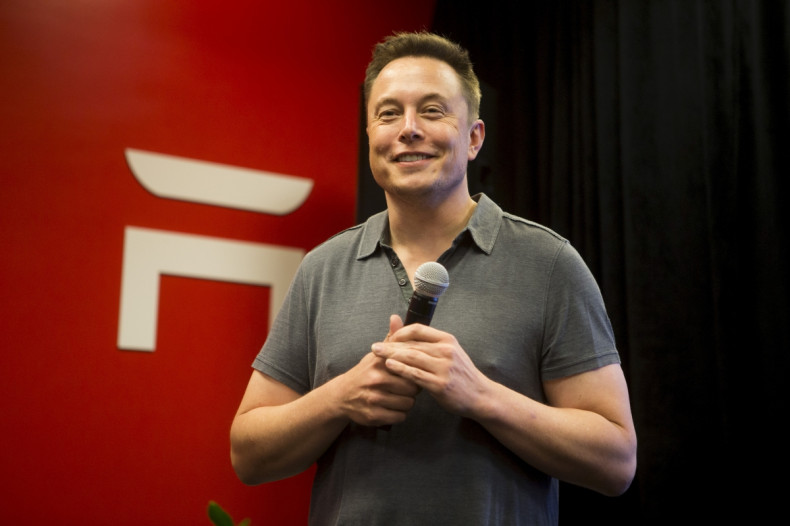 Elon Musk frequently uses a sleeping bag in the Tesla factory due to the long hours he is currently working. The chief executive is also helping with test driving each car as it is produced as Tesla fights to iron out major quality control problems plaguing the new Model X.
When deliveries of the $83,000 (£57,000) Model X began earlier in 2016 early adopters reported numerous fit and finish problems, and issues with the powered 'falcon wing' doors not working properly, staying open when they shouldn't and opening into nearby objects they are designed to avoid. Others report the body panels on their cars not being symmetrical and some found rust on the mounting points of the second row of seats.
During the company's first-quarter earnings call with investors on 5 May, Musk said: "I'm personally spending an enormous amount of time on the production line... my desk is at the end of the production line [and] I have a sleeping bag in a conference room next to the manufacturing production line that I use quite frequently."
Problems with early Model X vehicles, some of which (namely, the limited-edition Signature version) required early adopters to hand over a $40,000 deposit, have reportedly forced several executives out of the company. Bloomberg reported on 4 May that production vice- president Greg Reichow and manufacturing vice-president Josh Ensign will soon leave Tesla.
An insider claims the departures are related to delays, glitches and a Model X recall. A Tesla spokesperson said the departures are "not about Model X... Greg Reichow has announced his intentions to take a leave of absence from Tesla so that he can have a well-earned break." Reichow is the most high-profile of five vice-presidents who have left Tesla already in 2016.
The Model X was delayed by some 18 months from the original shipping date quoted by Tesla at the car's unveiling in 2012. Before it, the Model S was delayed by six months and Tesla's first car, the Roadster, endured a nine-month delay when it launched back in 2006. All eyes are now on the Model 3, which was announced in early 2016 and has an expected delivery date of late 2017.
Speaking of the Model 3 and the company's future production plans, Tesla now believes it will reach 500,000 cars per year by 2018, two years ahead of its original 2020 target. This suggests production of Gigafactory 1, Tesla's enormous battery-making facility in the Nevada Desert, is ahead of schedule. The revised estimate is due to Tesla receiving 400,000 pre-orders for the Model 3, far beyond its expectations. Tesla must increase production five-fold in two years to meet this new deadline.