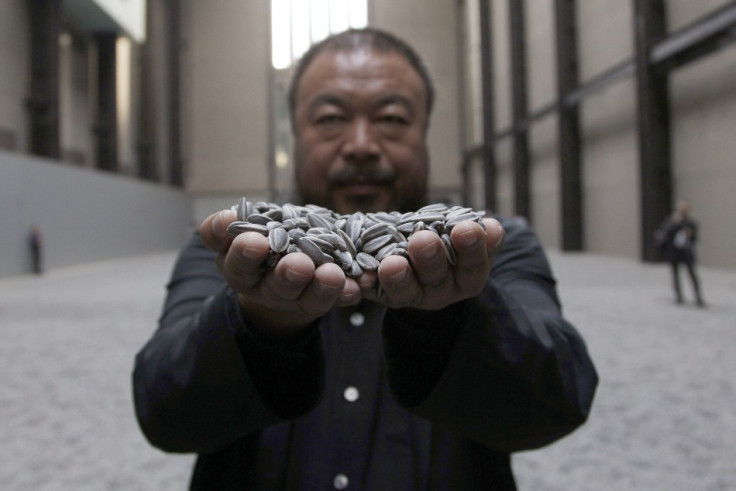 A few days after Chinese artist Ai Weiwei warned he would fight tax evasion charges "to the death", as the Chinese authorities ordered a company linked to him to pay 15 million Yuan (£1.5 million), financial support from fellow activists has been pouring.
Ai, an outspoken critic of the government was detained on tax evasion charges last April and held in solitary confinement for 81 days, prompting an international outcry.
He was released on bail and June but announced Tuesday that the authorities had ordered him to pay a £1.5 million tax bill, for Beijing Fake Cultural Development, a company linked to him.
The artist, insists the allegations are politically motivated and has said he is not the owner of the company in question, but that his wife Lu Qing is.
"They told me that: 'The country said that you evade tax, then you evade tax. The country won't change the verdict, so don't you ever think it will. There's nothing you can do,'" Ai said.
In July the authorities held a closed hearing on the tax evasion allegations despite the artist legal team demands for a public hearing.
Ai also said he had asked for the authorities to publish the accounting records and other evidence that saw him charged with tax evasion but that his request had been declined.
He also told CNN that he was originally detained on charges of "subversion of state power," which were later changed to tax evasion.
"This is against judicial law, and is unethical. How can a country use this way to try to silence dissidents?" he asked CNN.
The artist has now vowed to consult with his lawyers, saying "The verdict is not reasonable, but we have to obey." "If the government is not reasonable, no one can resist it."
"China always uses tax issues to cover up political issues. If the government keeps taking revenge on its dissidents with the law, it will only lead the country to its opposite side," Ai added.
However following news he had to pay such a large bill, activists have pledged financial support.
Among them is Hu Jia, a well-known human rights activist who was released in June after a 40-month sentence for "inciting subversion of state power" who announced on his Twitter account on Thursday that he had donated 1,000 RMB ($158) to Ai.
"He wanted to express his gratitude and respect for what Ai has done," explained Mr. Hu's wife, Zeng Jinyan, in an interview.
Ai said he had not called for donations from the public but that "when they started coming in, we had to either tell people to stop or that we would be happy to borrow the money."
The artist then said he would accept donations but intends to repay them "even though lots of people have said they do not want to be repaid."
As a result, Ai's micro-blog account with the Chinese social network Sina Weibo, gave details to donors or lenders instructing them how send money.
"It's getting bigger and bigger. My telephone is lighting up like a Christmas tree.
"China is really hopeful," Ai added, "Lots of people have made their own decisions and have their own moral judgment that is so strong and so generous."
More than 1,600 supporters had pledged or paid more than 400,000 RMB ($63,500) by mid-afternoon on Friday, just a few hours after the wave of donations began to surge, the artist has also said.