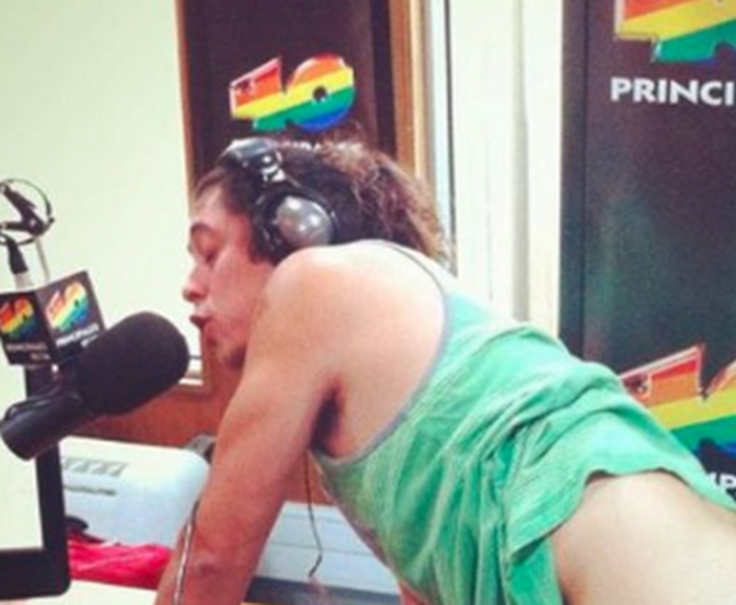 A Chilean radio station has publicly apologised to listeners after one of its DJs received an explicit sex act live on air.
The Top 40 station held a contest earlier this week asking listeners what they would do to win tickets to giant EDM festival Mysteryland. The winning woman said she would do "anything" including "licking whipped cream out of a human anus".
She then performed the outrageous act on DJ Paul Hip while he presented the show. Hip invited other listeners to kiss the girl who had just licked whipped cream from his anus to win tickets of their own.
Top 40 originally promoted the explicit contest, tweeting a photo of the on-air sex act, but deleted the tweet following a backlash.
The photo has since ended up on the official Mysteryland website, which automatically pulls in tweets about the festival.
Unable to stop the spread of the photo online, Top 40 eventually decided to apologise for it in an open letter to listeners that reads:
Mysteryland Chile takes place this weekend.
If you want to see the full – uncensored and NSFW – image, click here.