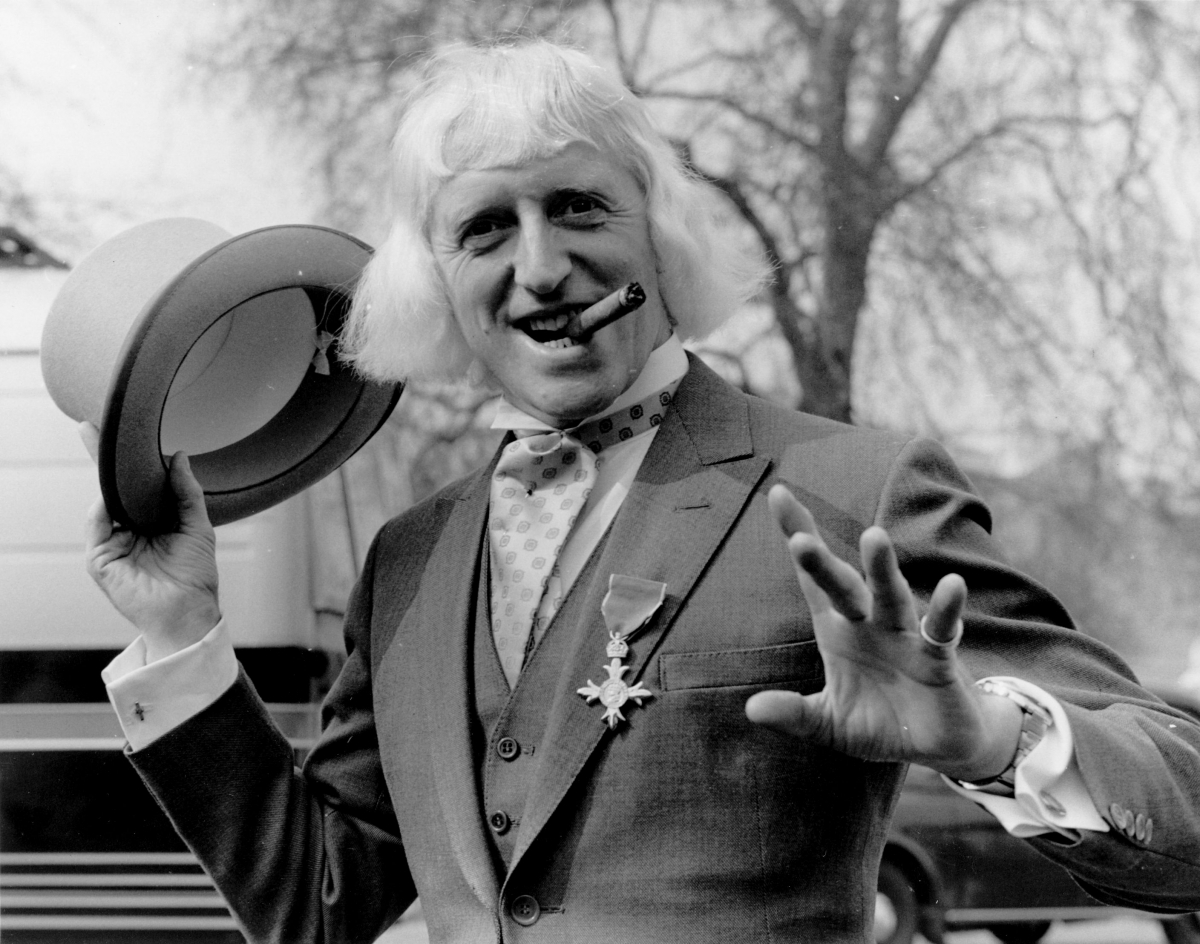 Jimmy Savile once boasted to a student nurse he committed sex acts on dead bodies inside a mortuary in Leeds, according to a report.
An inquiry into the extent of Savile's sexual offences at hospitals across the UK also revealed he abused men, women and children aged between five and 75 for decades.
The report states that Savile had unpredicted access "day and night" to Leeds General Infirmary, both as a porter and as a celebrity, particularly at the height of his fame in the 1960s and 1970s.
During the frequent visits to the hospital, Savile would attend consultant ward rounds, assist in the delivery of intimate care such as giving bed baths to patients, and also regularly visited the mortuary.
One of the allegations which comes from the report is that Savile once told a student nurse at Broadmoor hospital in the 1970s that he performed sex acts on the bodies inside a Leeds mortuary.
The reports states: "This witness [said] Savile claimed that, when it was quiet at night at the infirmary, he visited the mortuary and interfered with the bodies of deceased patients at the infirmary, including claiming to have performed sex acts on the bodies."
The witness claims that Savile said he would go "down into the morgue at night and have a muck about" with the bodies as well as take pictures. He is also alleged to have commited oral sex – or gamroosh as he referred to it as - on the bodies.
The report notes Savile had a fascination with the dead, referencing media interviews in which he spoke about spending five days with the body of his mother after she died.
Two witnesses also claim Savile wore rings made from glass eyes taken from the bodies at Leeds Mortuary or his friends. He allegedly told one of the witnesses that he would "wheel the dead bodies around at night and I love that".
The report states that Savile had full access to the mortuary during his visits, as he was close friends with the chief mortician and there was a "lack of stringent procedures" at the infirmary until the late 1980s "at the earliest".
Julian Hartley, chief executive of the NHS Leeds Teaching Hospitals Trust, described the report as "shocking" and apologised to all of Savile's victims.
He added: "My first reaction when reading this report is one of tremendous sadness that this was allowed to happen, huge sympathy for the victims, as well as anger that this individual used the NHS and his celebrity status to exploit and abuse our patients, staff and public.
"This report, however, paints a grim picture of an individual with a very dark side who used his role as volunteer and fundraiser, combined with his national fame, to mask a range of dreadful acts he perpetrated on children and adults alike over a prolonged period of time.
"As an individual, Savile's activities, as we know, were not confined to the hospitals in Leeds, and it is fair to say that we were by no means the only institution he deceived."
Hartley added that while there is no one "other than Jimmy Savile" to blame for his offending, it is "absolutely clear" that there should have been far more scrutiny of Savile's access and behaviour around the hospitals.
Leeds General Infirmary is one of 28 hospitals discussed in the report, revealing the extent of Savile's crimes.
The earliest account was from 1962, with the most recent assault occurring in 2009, two years before his death.
The report says 60 people came forward as part of the investigation. Dr Sue Proctor, chair of the Leeds Independent Investigation, said: "Of those, 33 were patients at the time, and 19 of these were children.
"Victims included boys and girls, and men and women. Their ages ranged from five to 75 years, though the majority were teenagers or young adults.
"His victims also included hospital staff; all were female. A further eight female victims were teenagers who met with Savile at the hospital.
"Reported encounters with Savile ranged from lewd remarks and inappropriate touching to sexual assault and in three cases, rape."